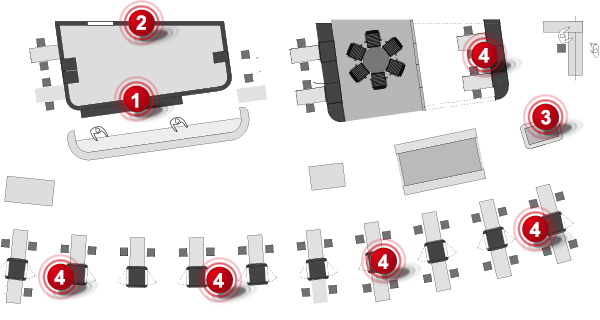 Hamburg is probably the most beautiful city in Germany.
This movie features various impressions of the city, and places the focus on urban development, real estate and business. Shot and produced by FREILAND.
HafenCity Hamburg
Hamburg's HafenCity, Europe's largest urban development project is Hamburg's most dynamic hot spot.
We document the development of a wasteland towards an urban district since 2003. These are the impressions of 2012. Shot and produced by FREILAND.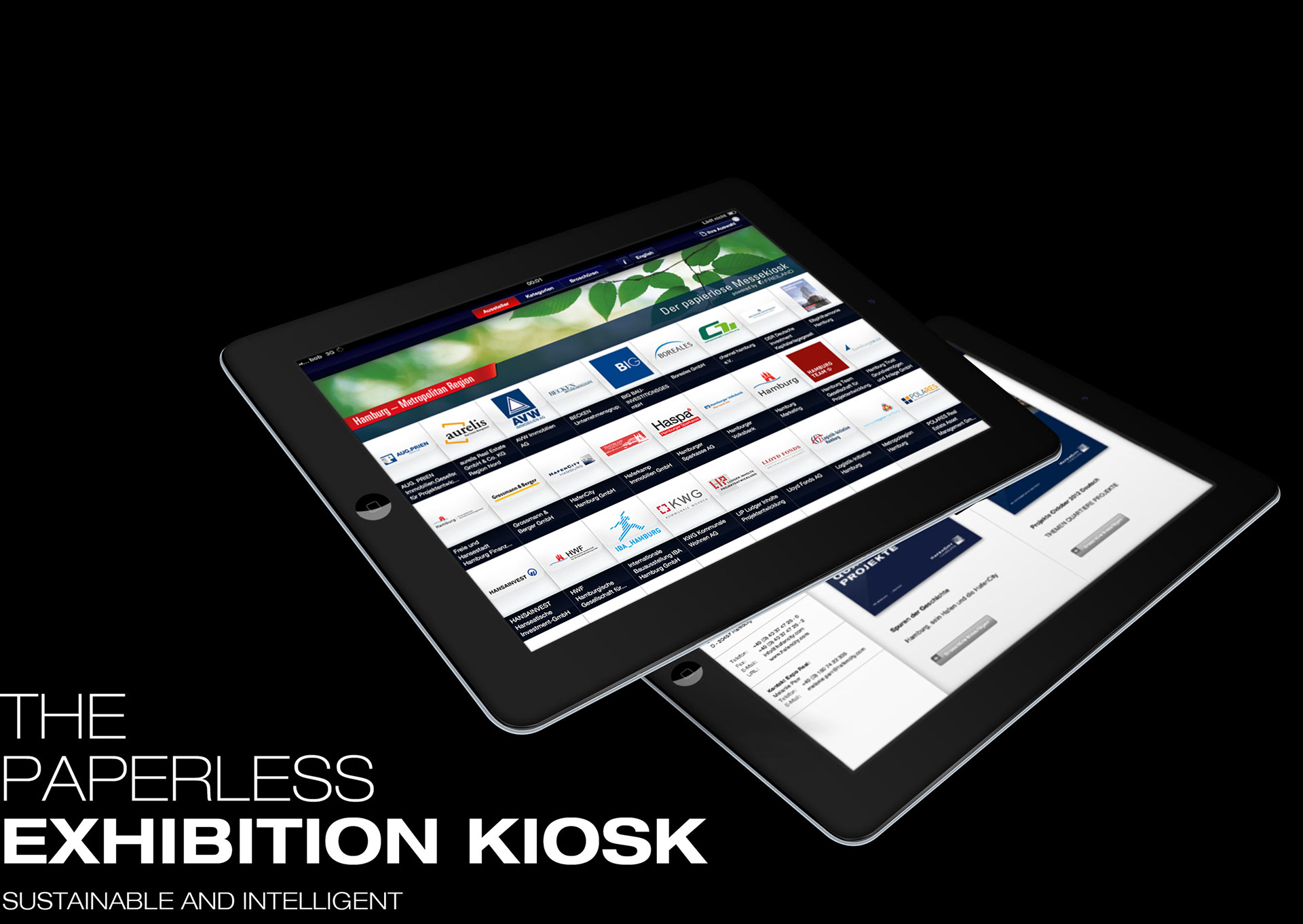 At fairs, information is omnipresent, and mostly in form of printed material. Adding up with every stand visited until the end of the fair, your business bag may reach a weight exceeding the limit of onboard luggage by far. The

Paperless Exhibition Kiosk

will provide help.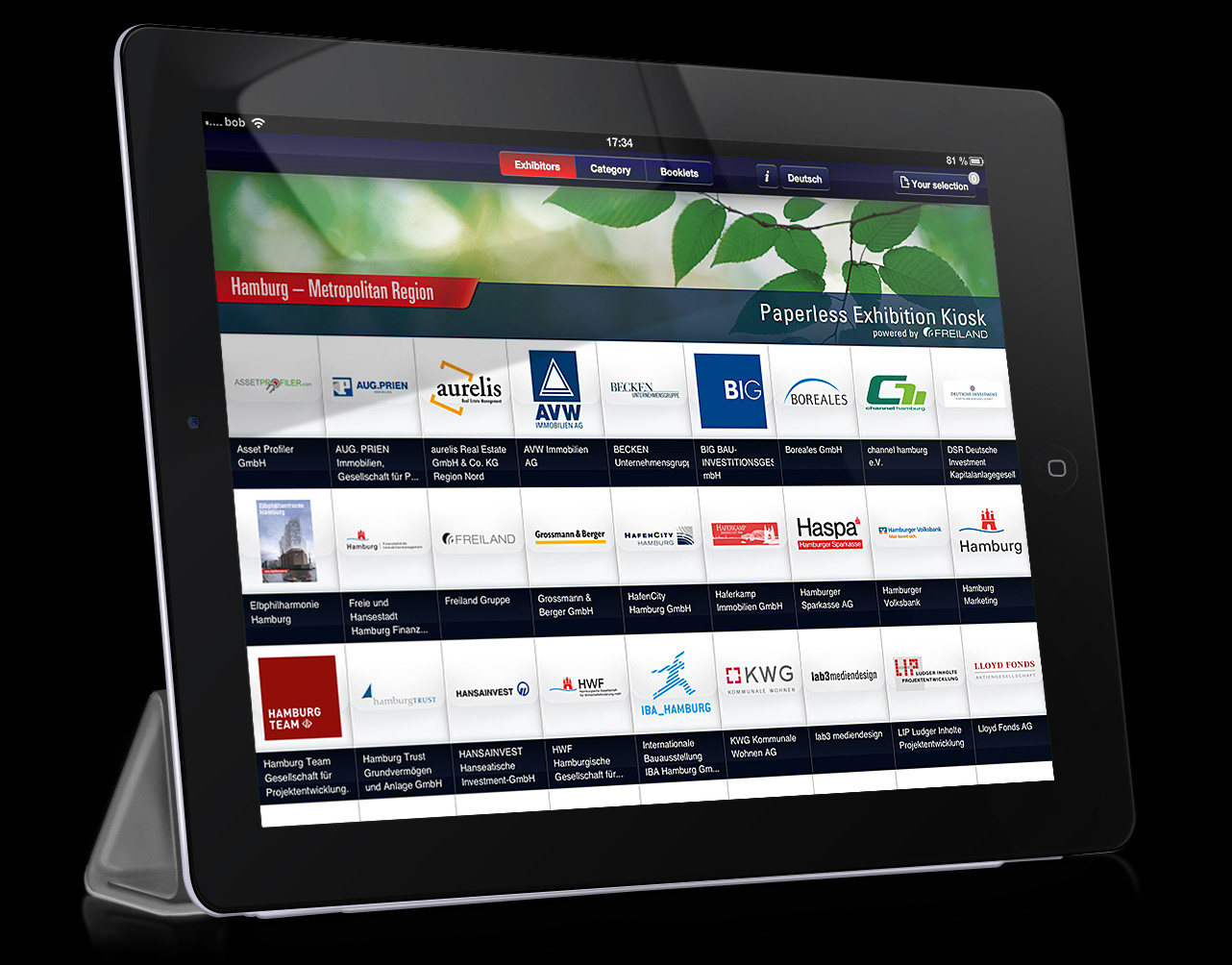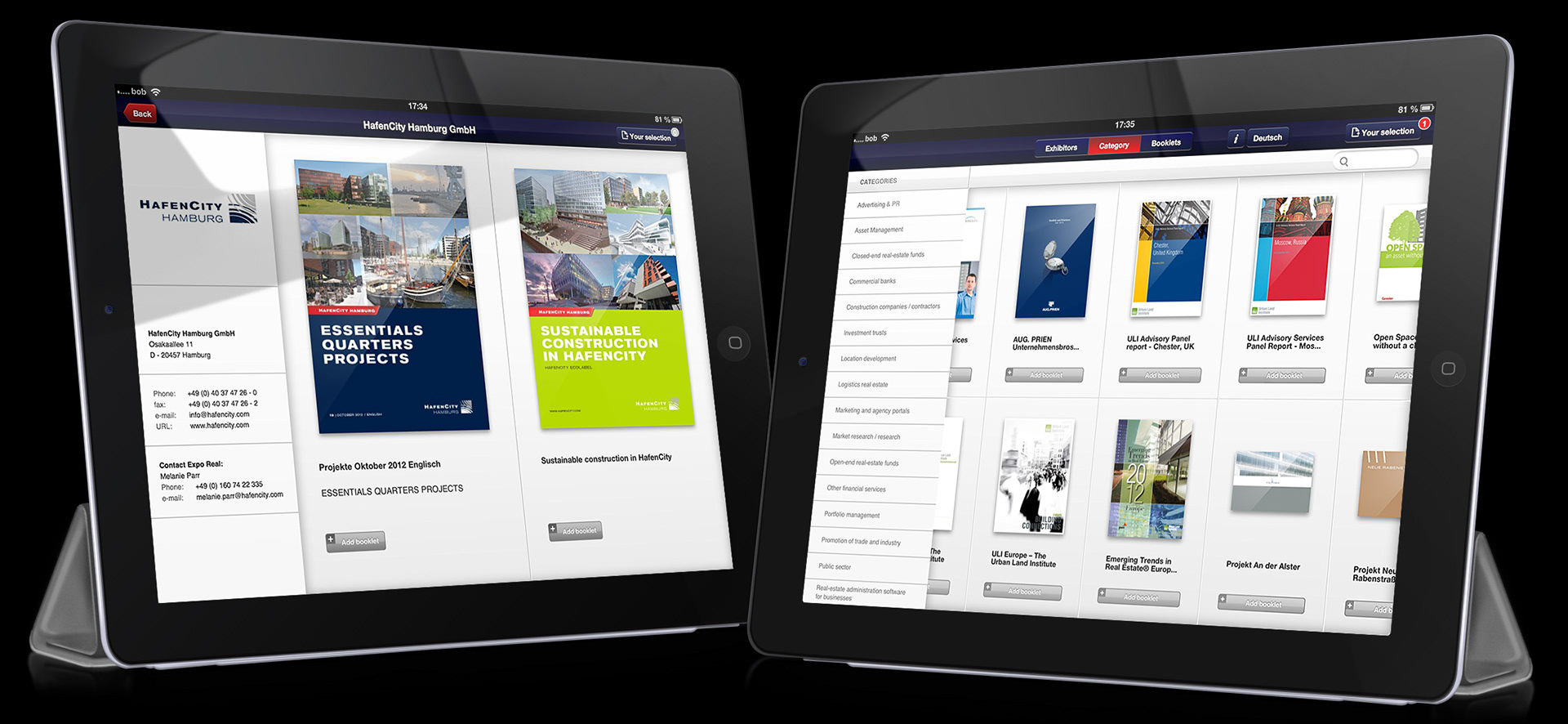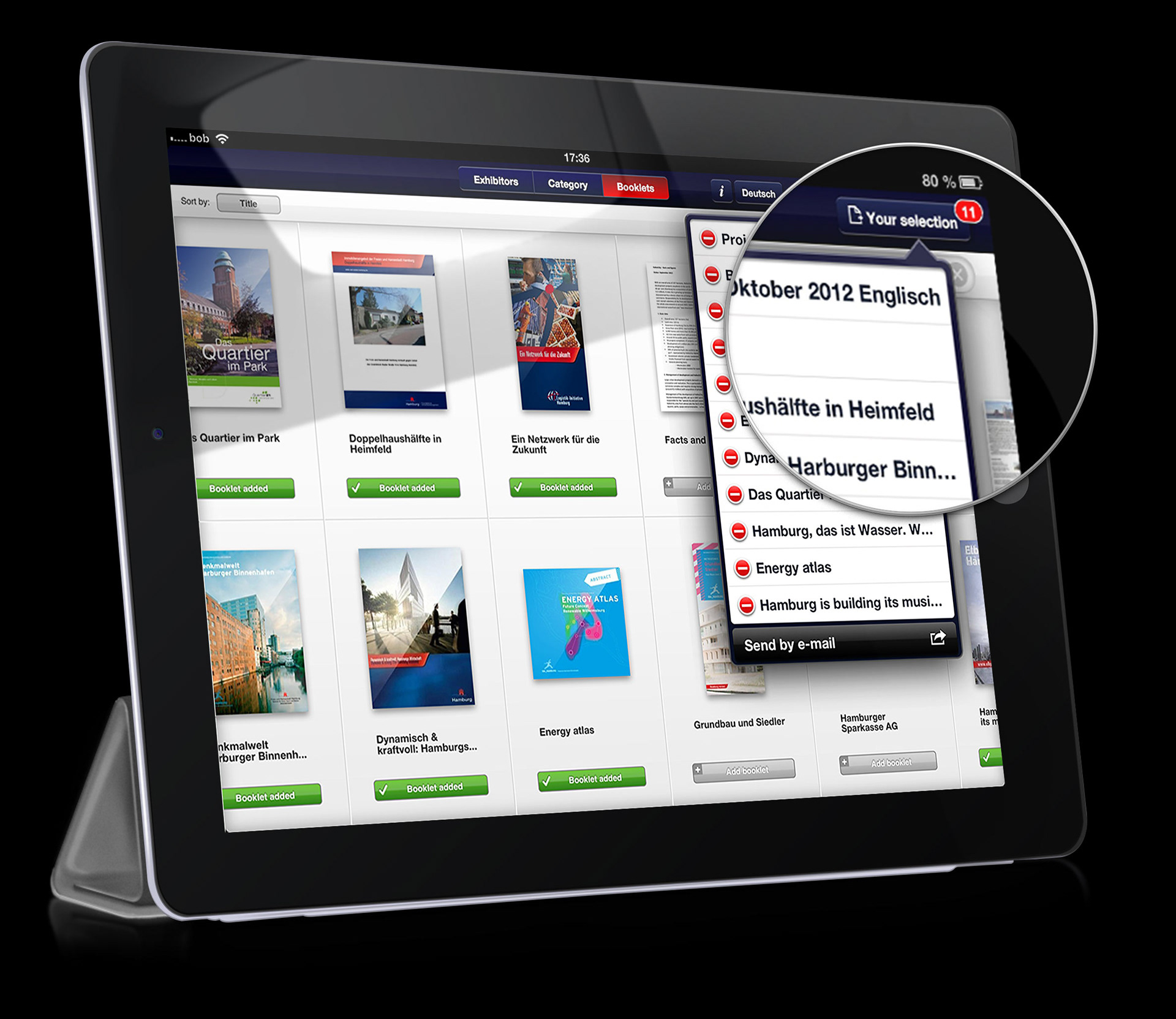 Set up as a web app for smart phone and tablet, the application offers online access to all brochures by all exhibitors. Before, during and after the fair, it can be easily accessed via the Internet at paperlessinfo.de and by the four iPad terminals set up at the Hamburg-Stand.
Simple, comfortable, and sustainable.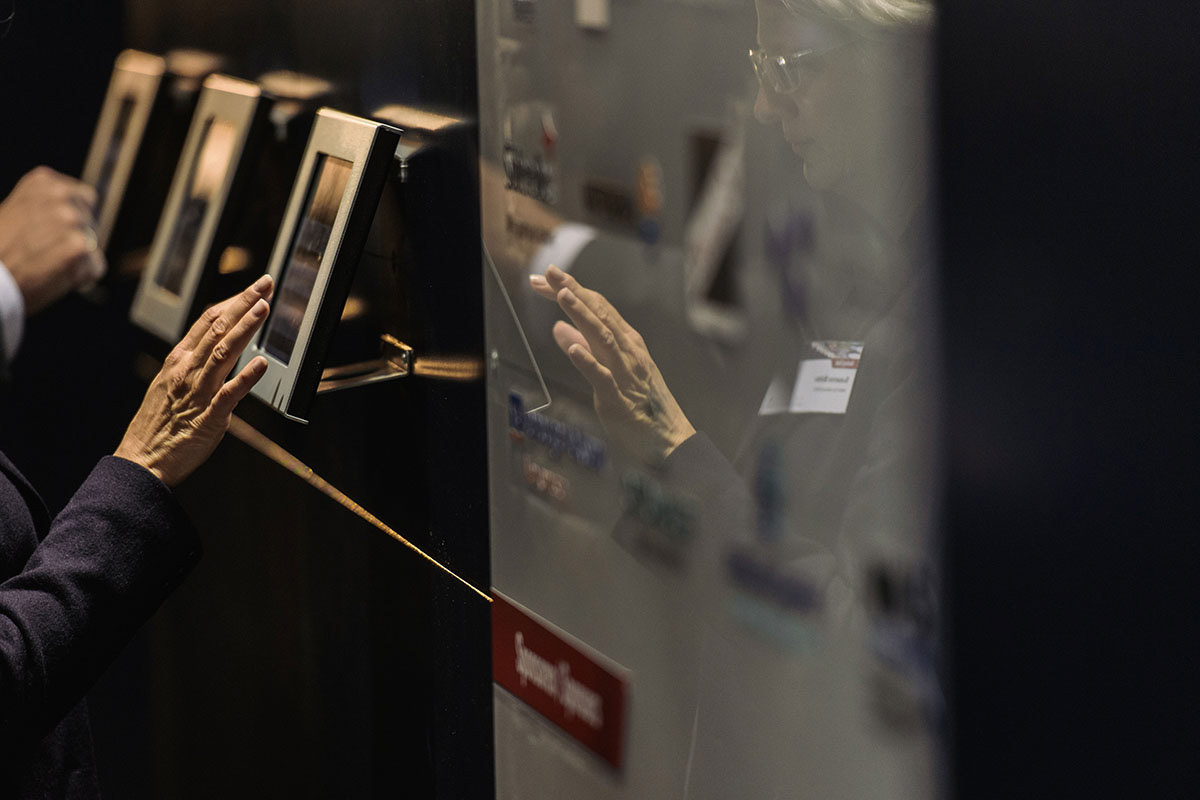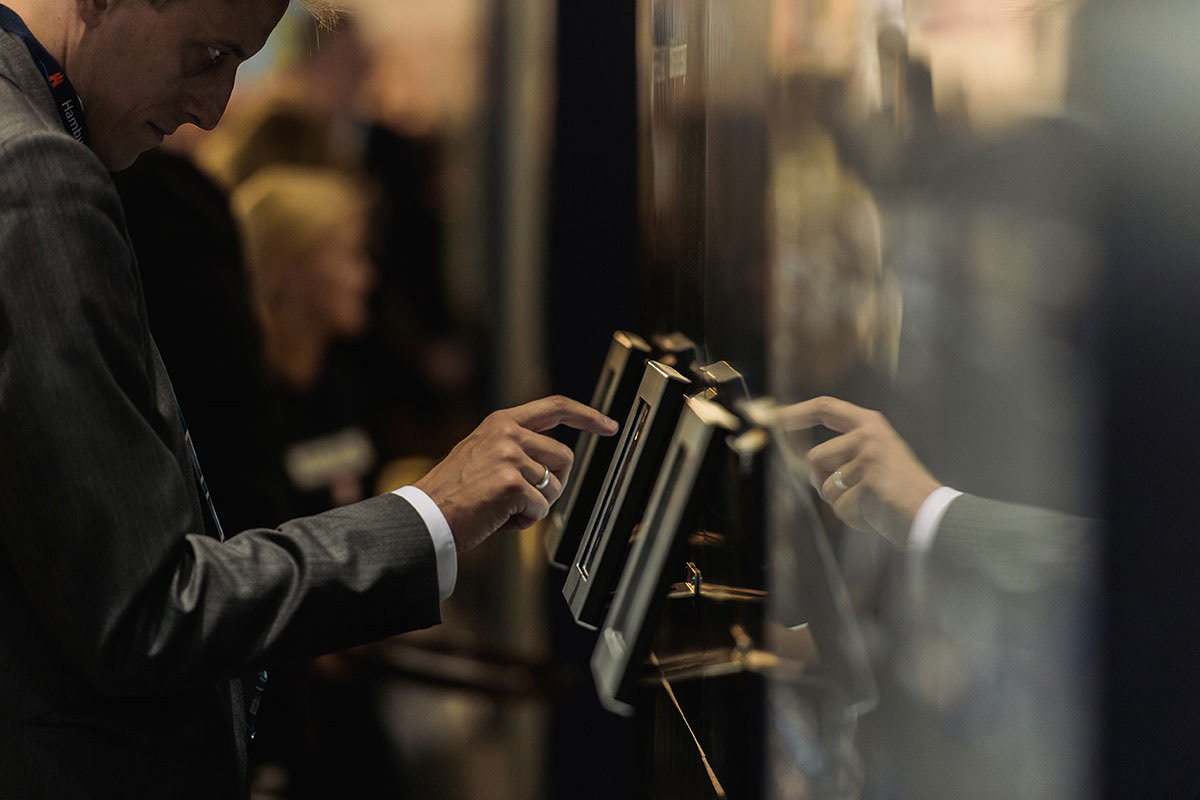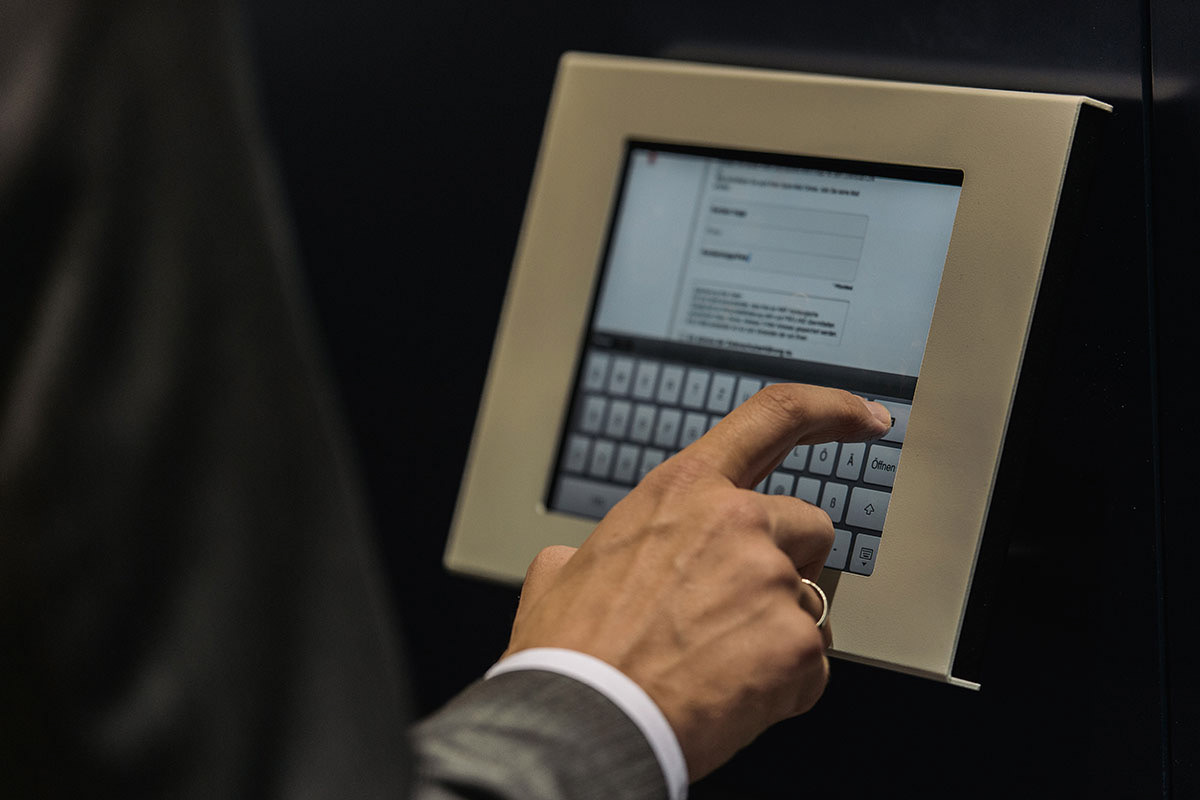 Economic potential, urban appeal, and exceptional quality of life, make Hamburg one of the most dynamic and attractive economic regions in Europe. 
The I.S.I. multitouch system provides intuitive access to all real estates and buildings in Hamburg, and in particular in the HafenCity. 
On a 60 "Prime Touch or in a conversation and in place via iPad.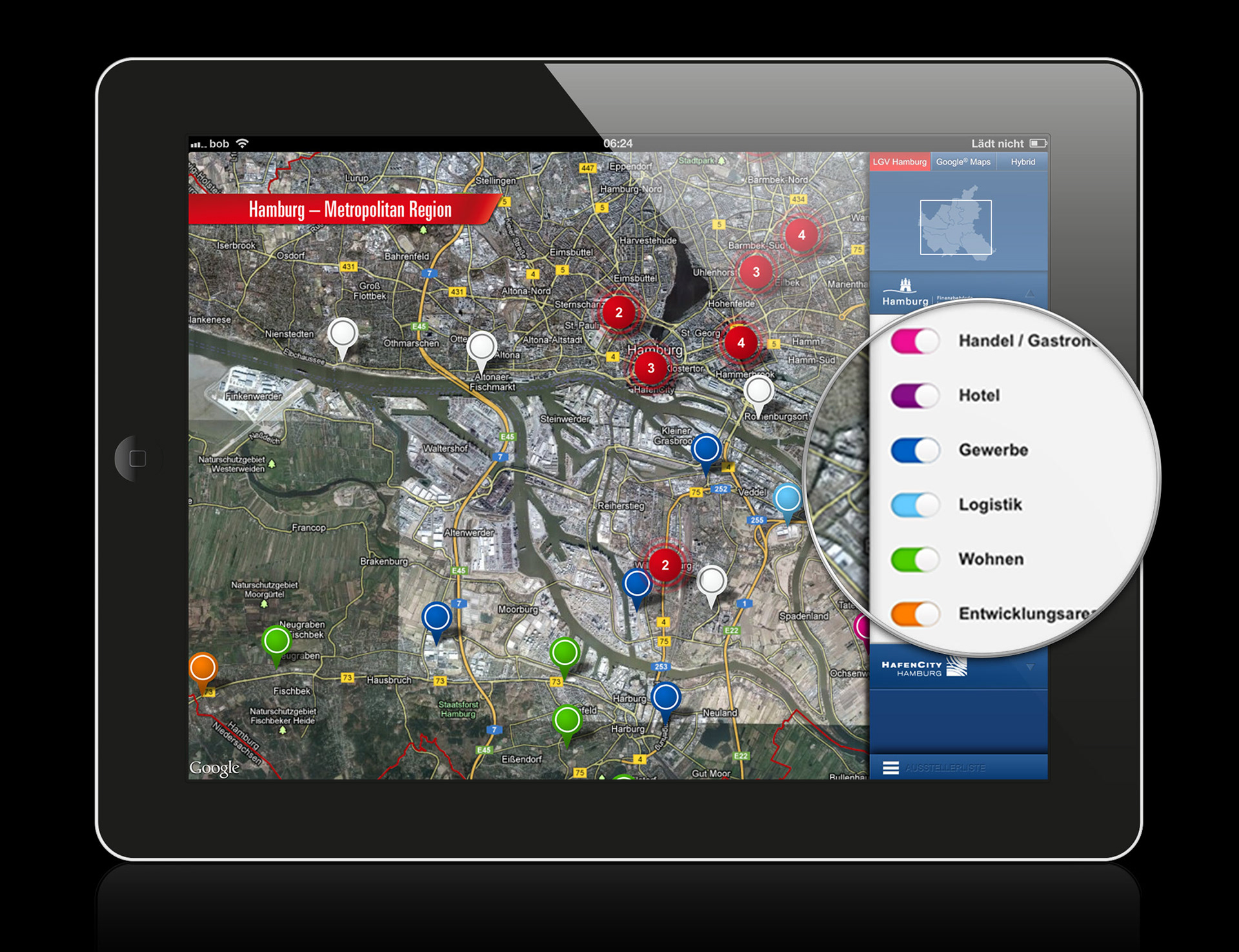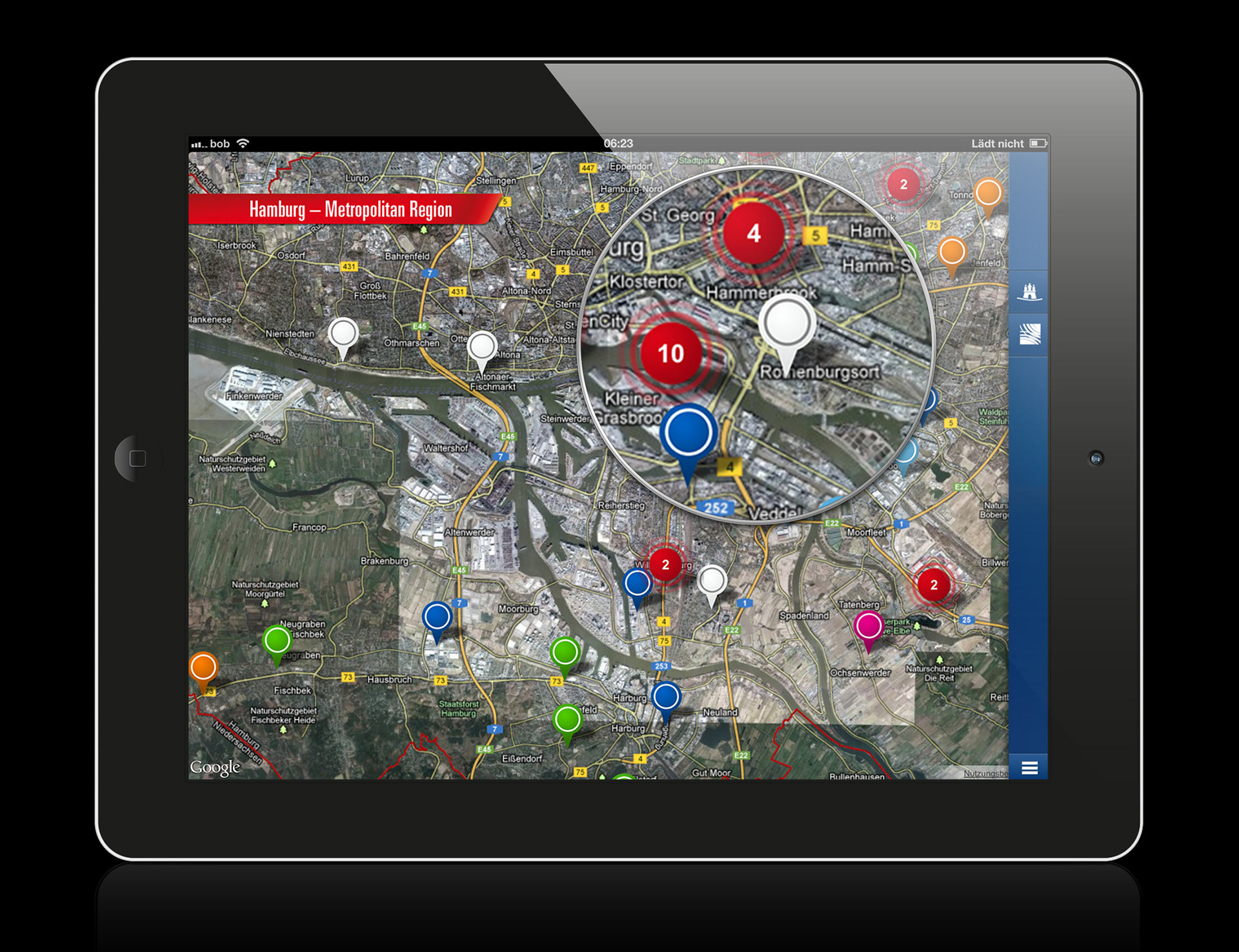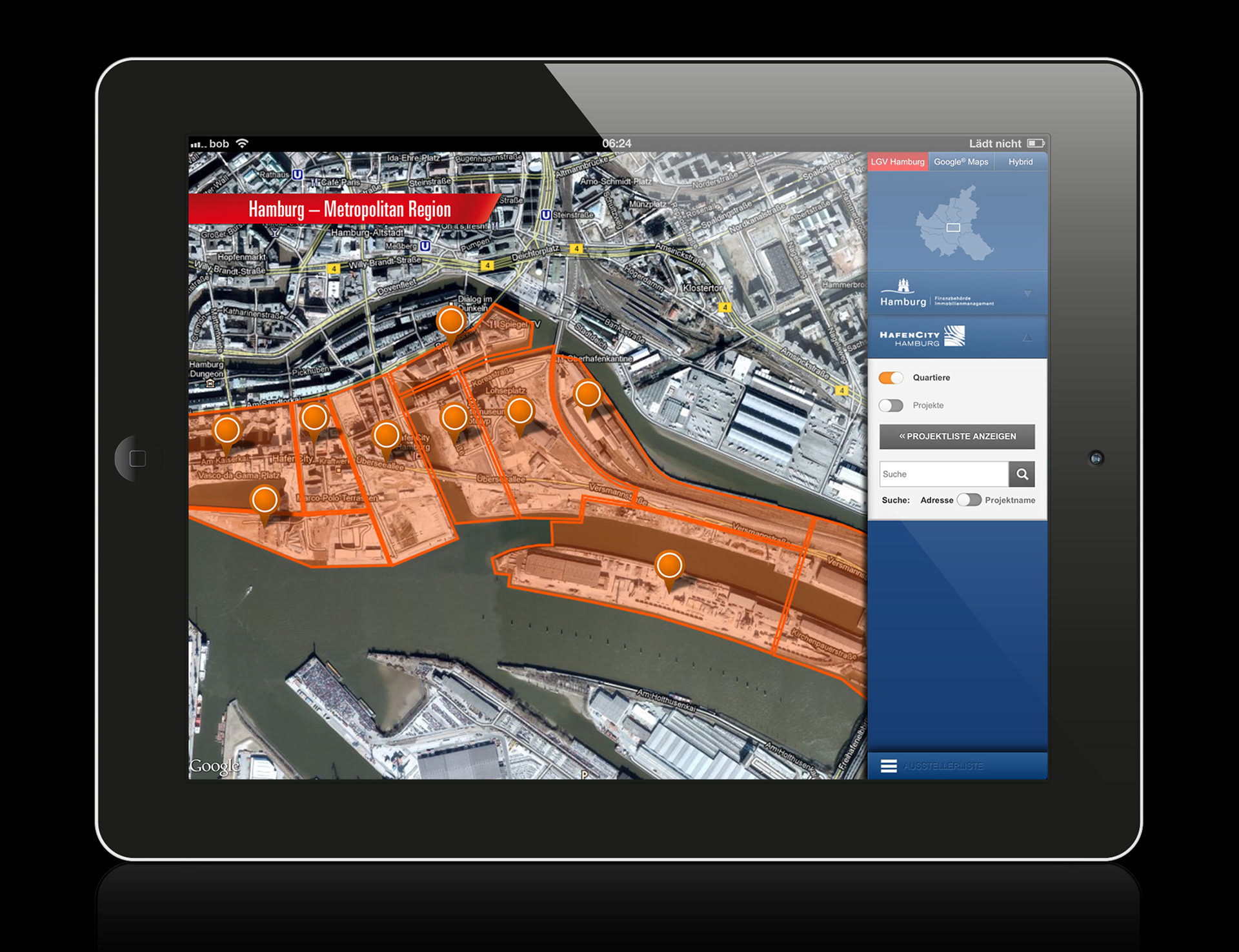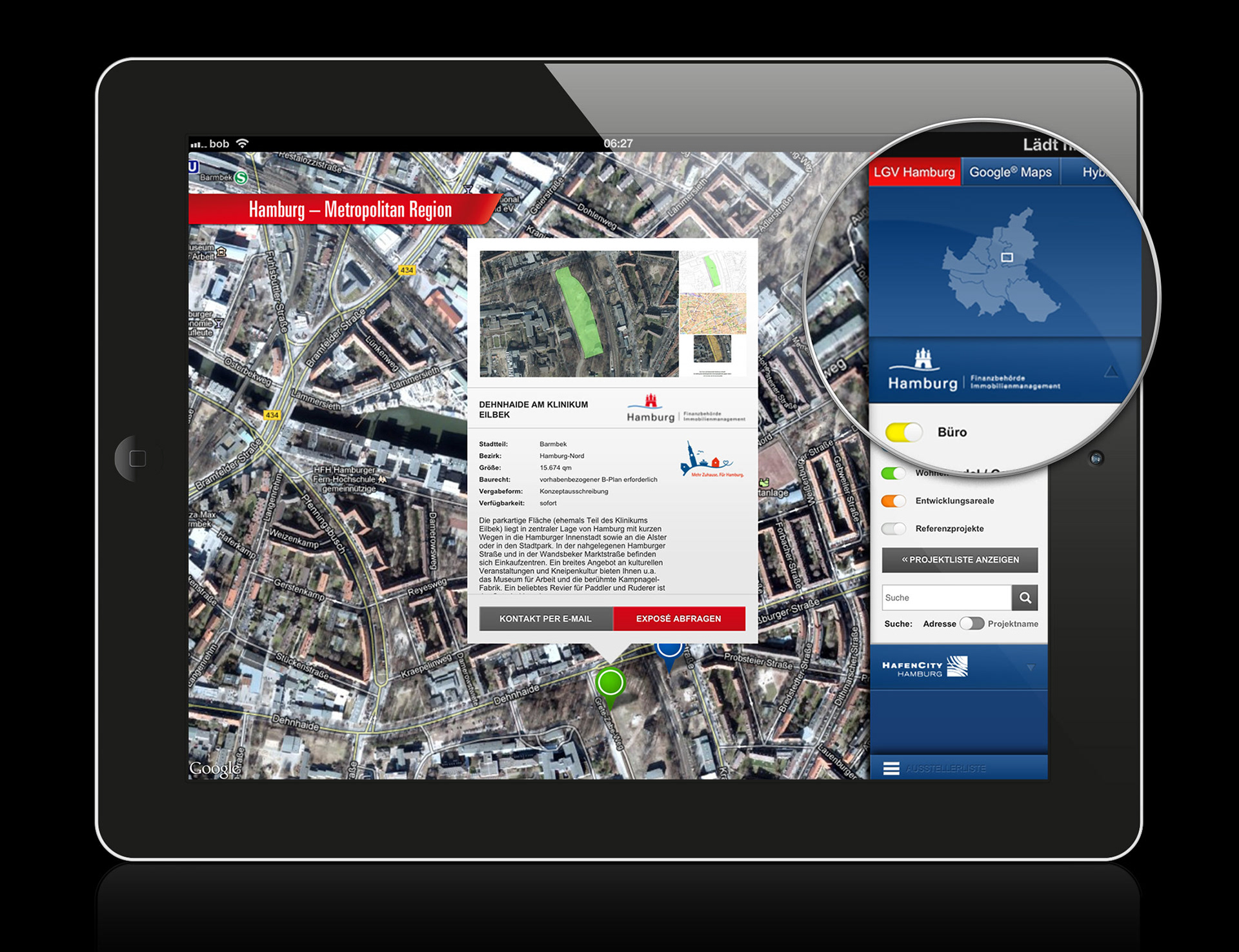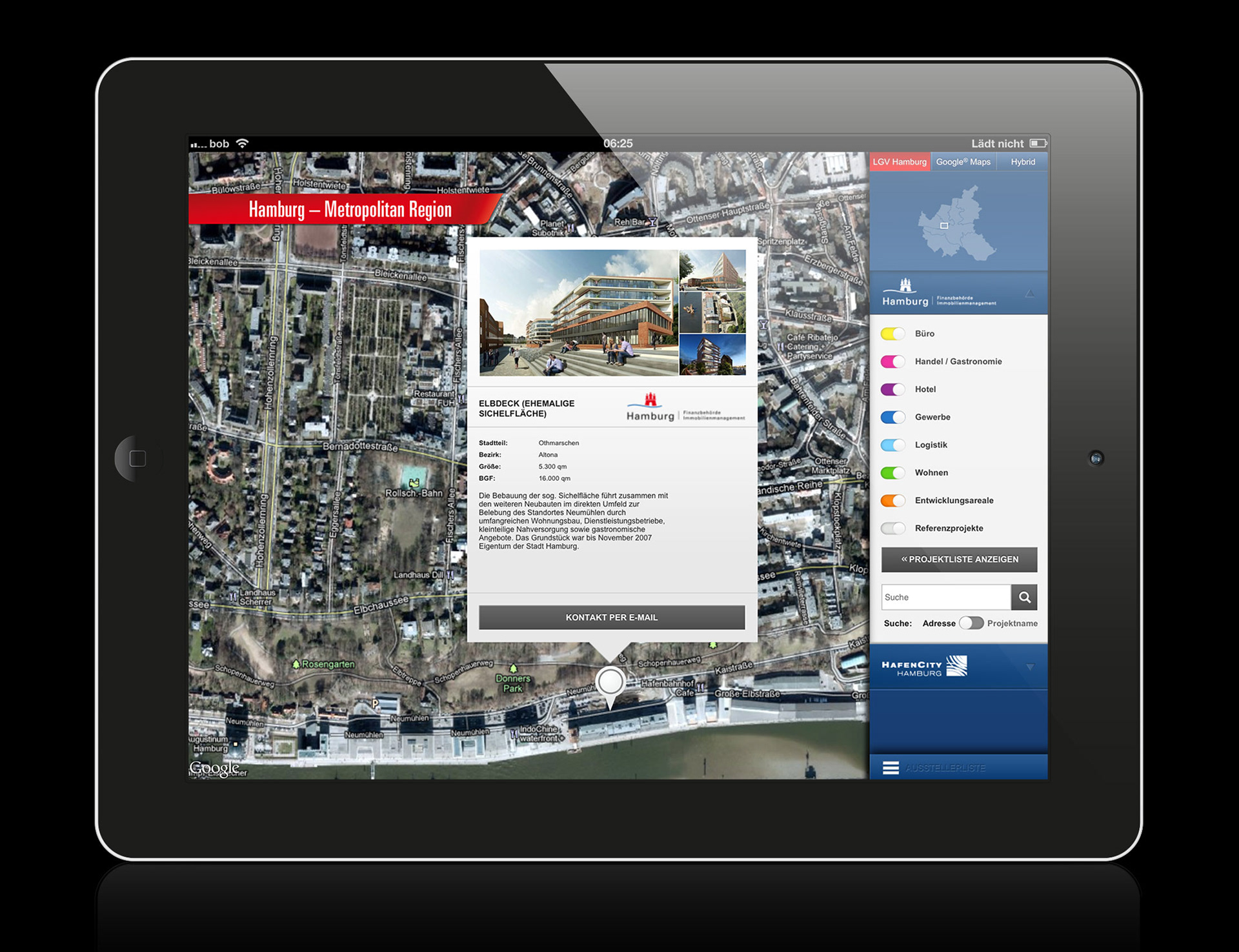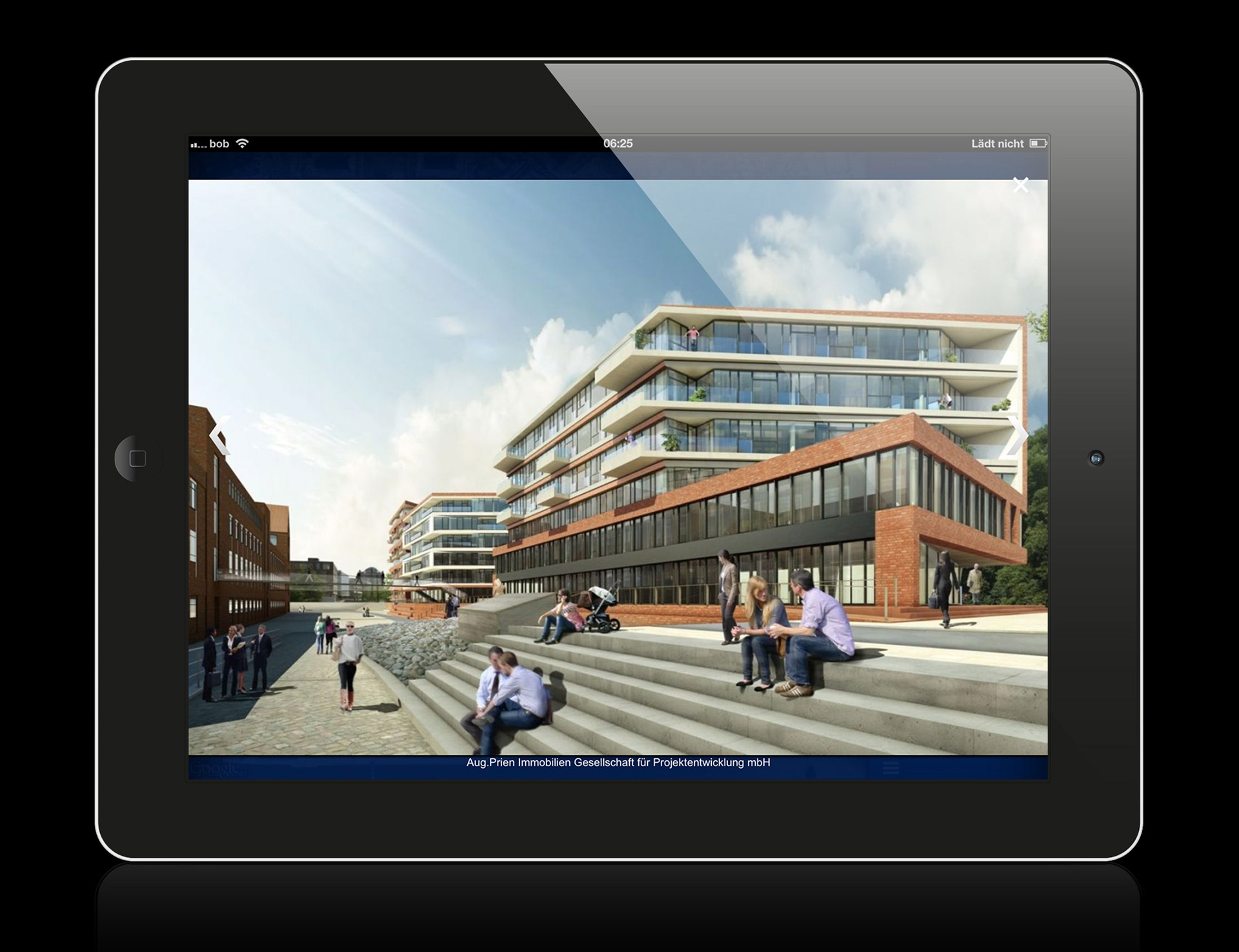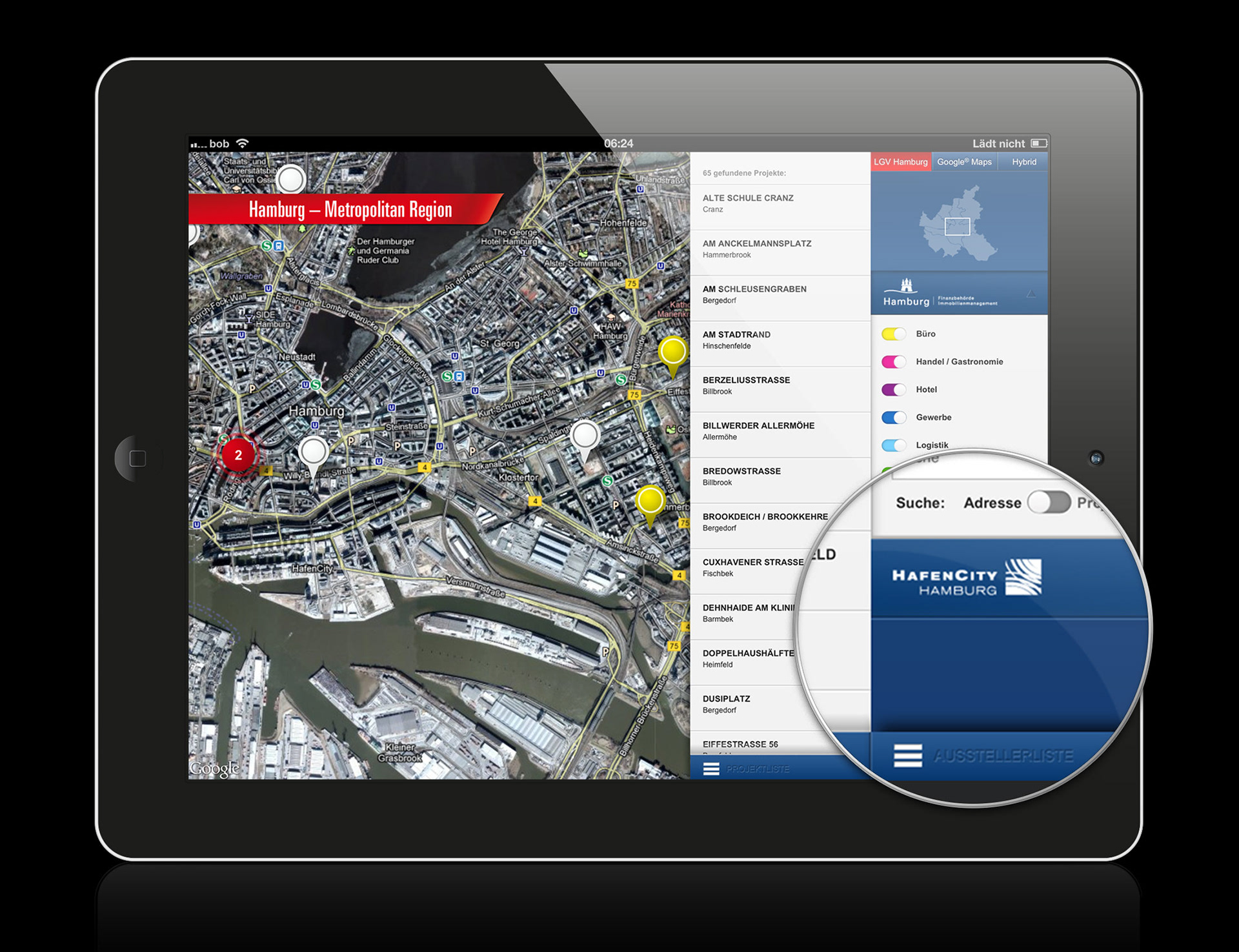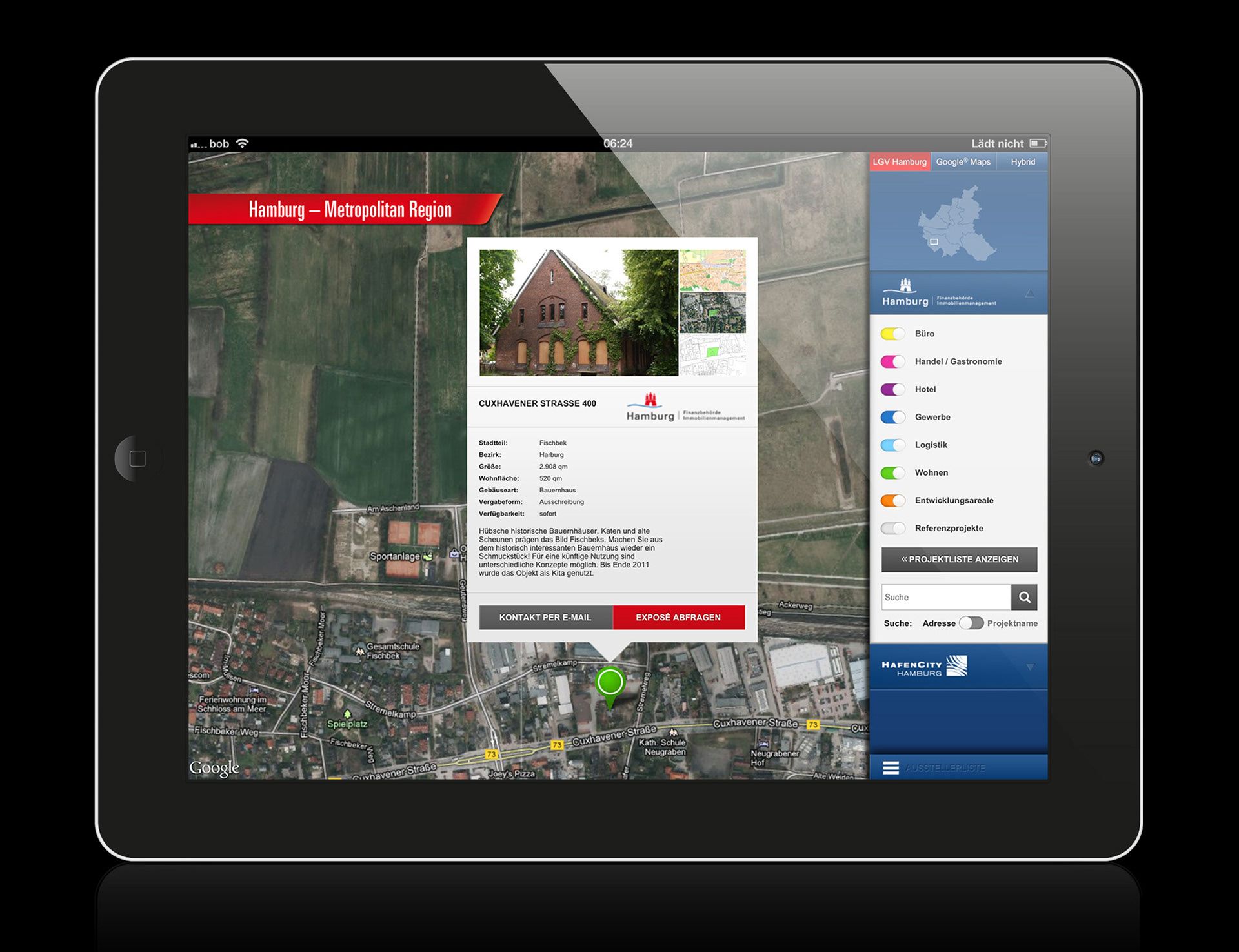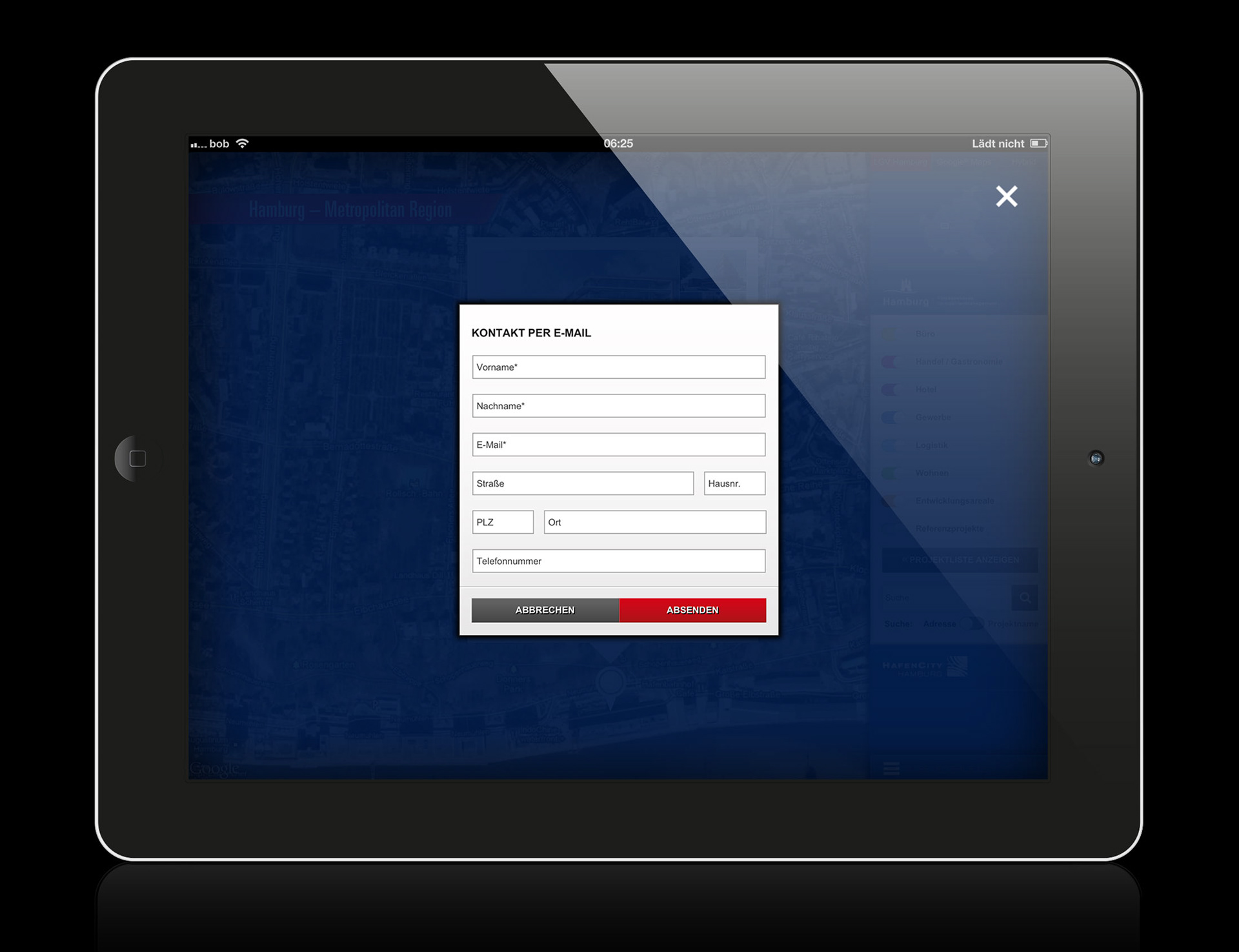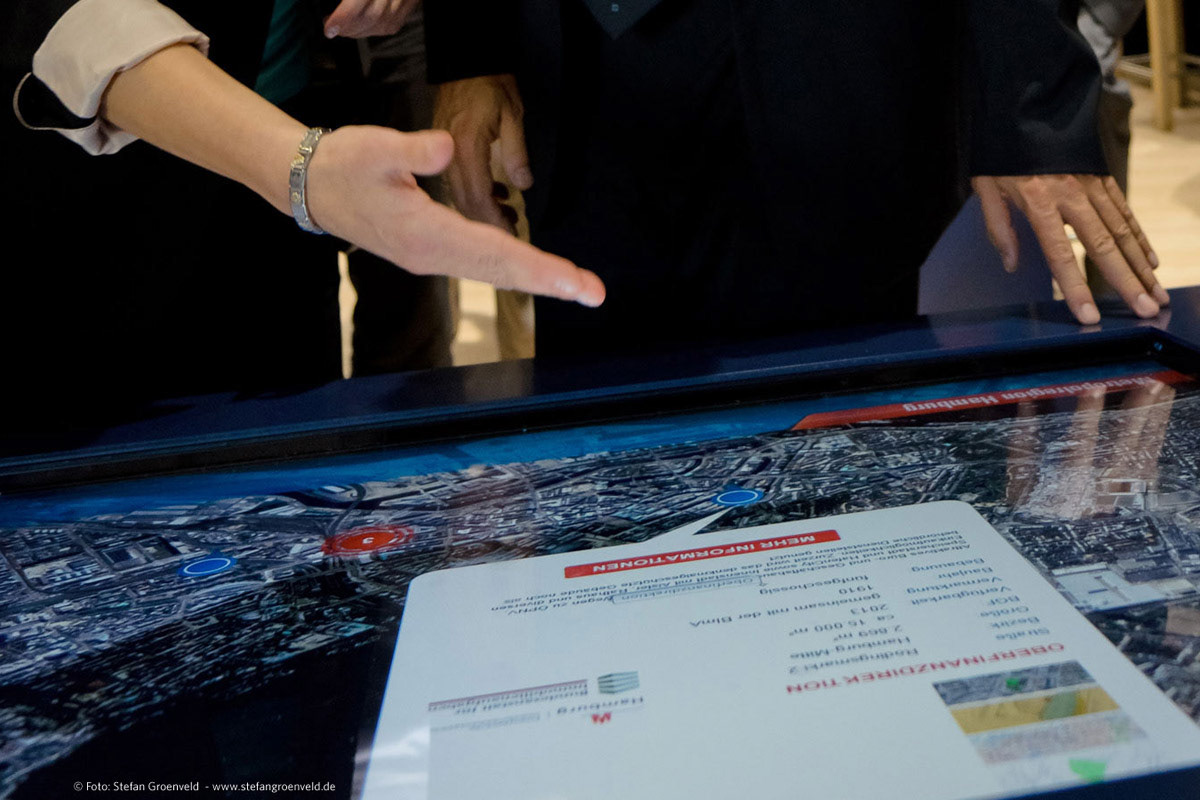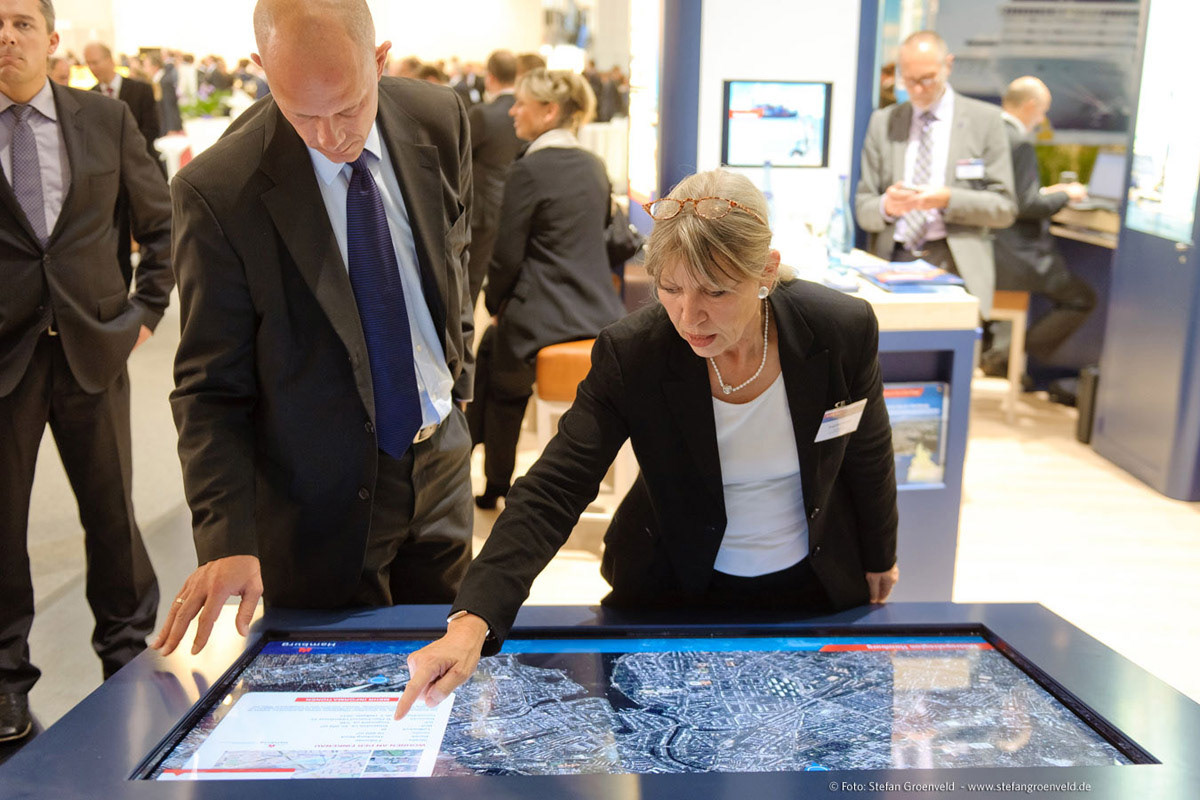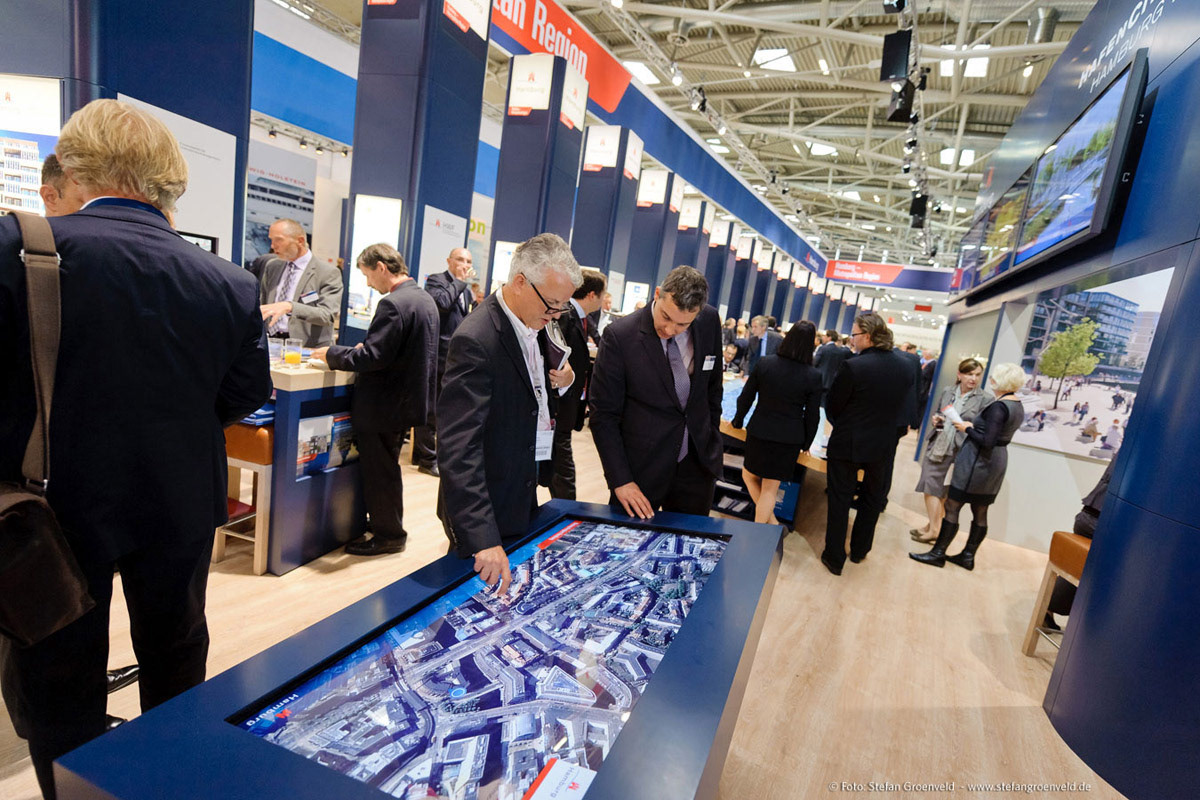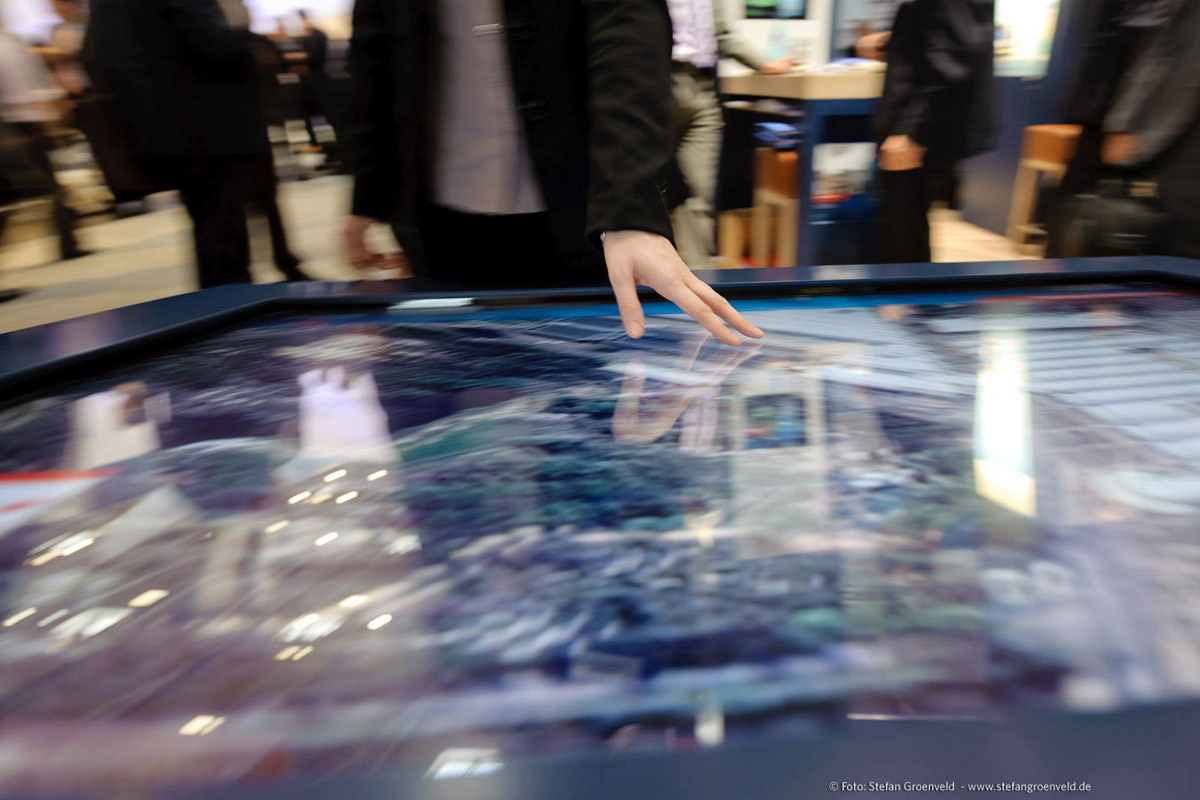 Animated Slideshows 
We create for our customers and all of the premium exhibitors, special animated presentations of their projects, if there is no video footage available. A selection ...

At the fairs in Cannes and Munich a special app for iOS ® and Android ® informed the visitors of the Hamburg Stand about the exhibitors, the program and overarching themes.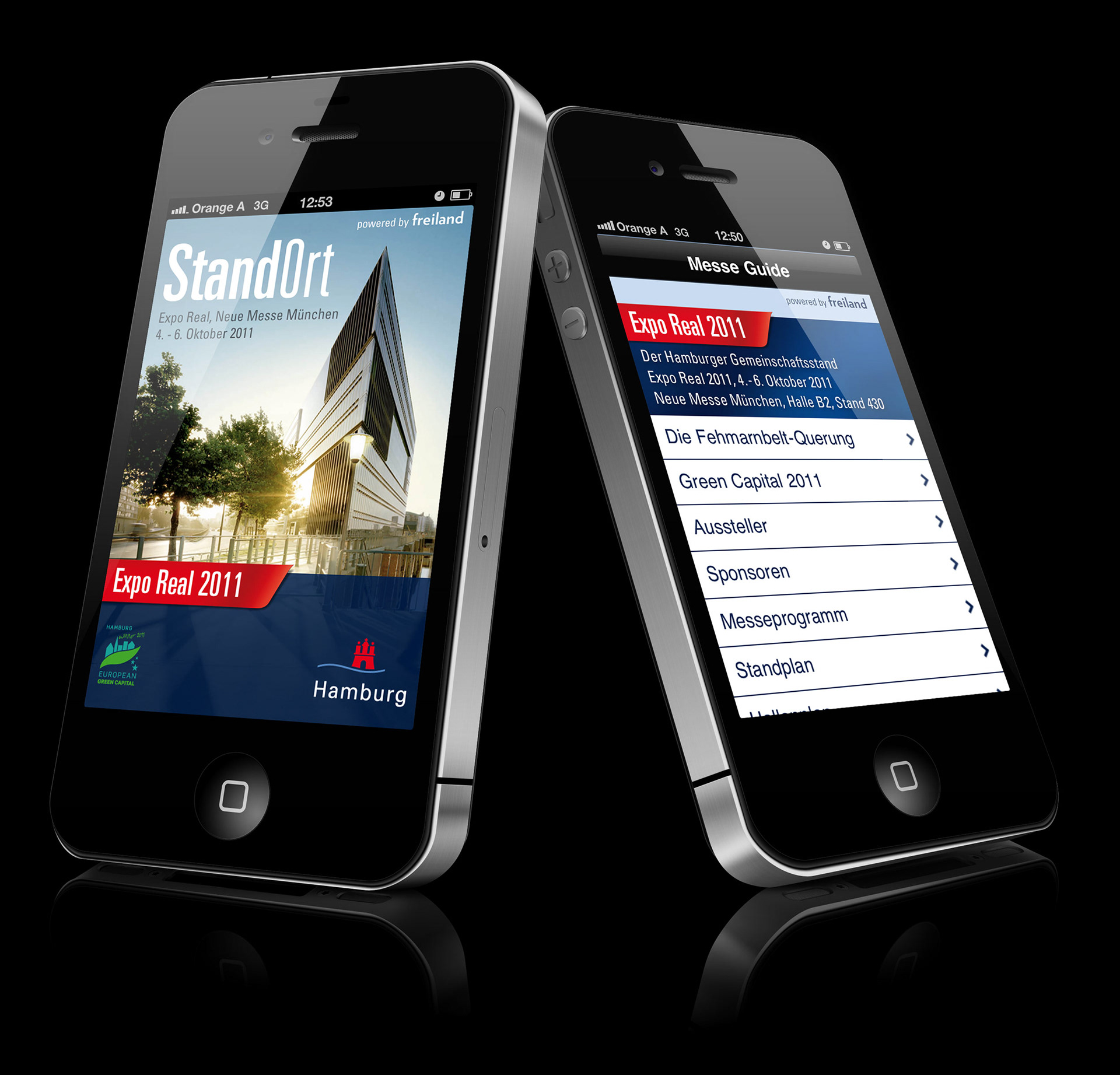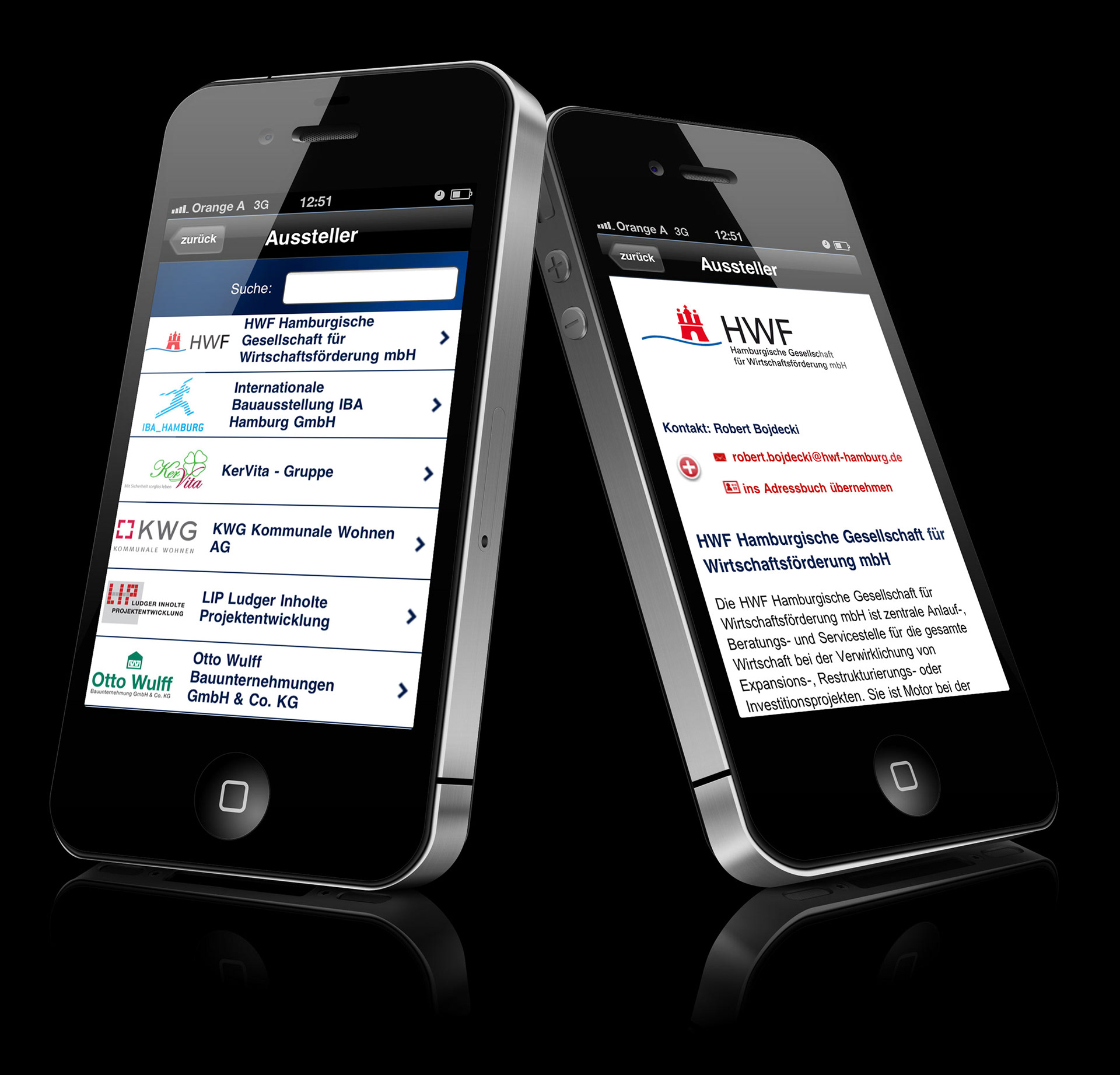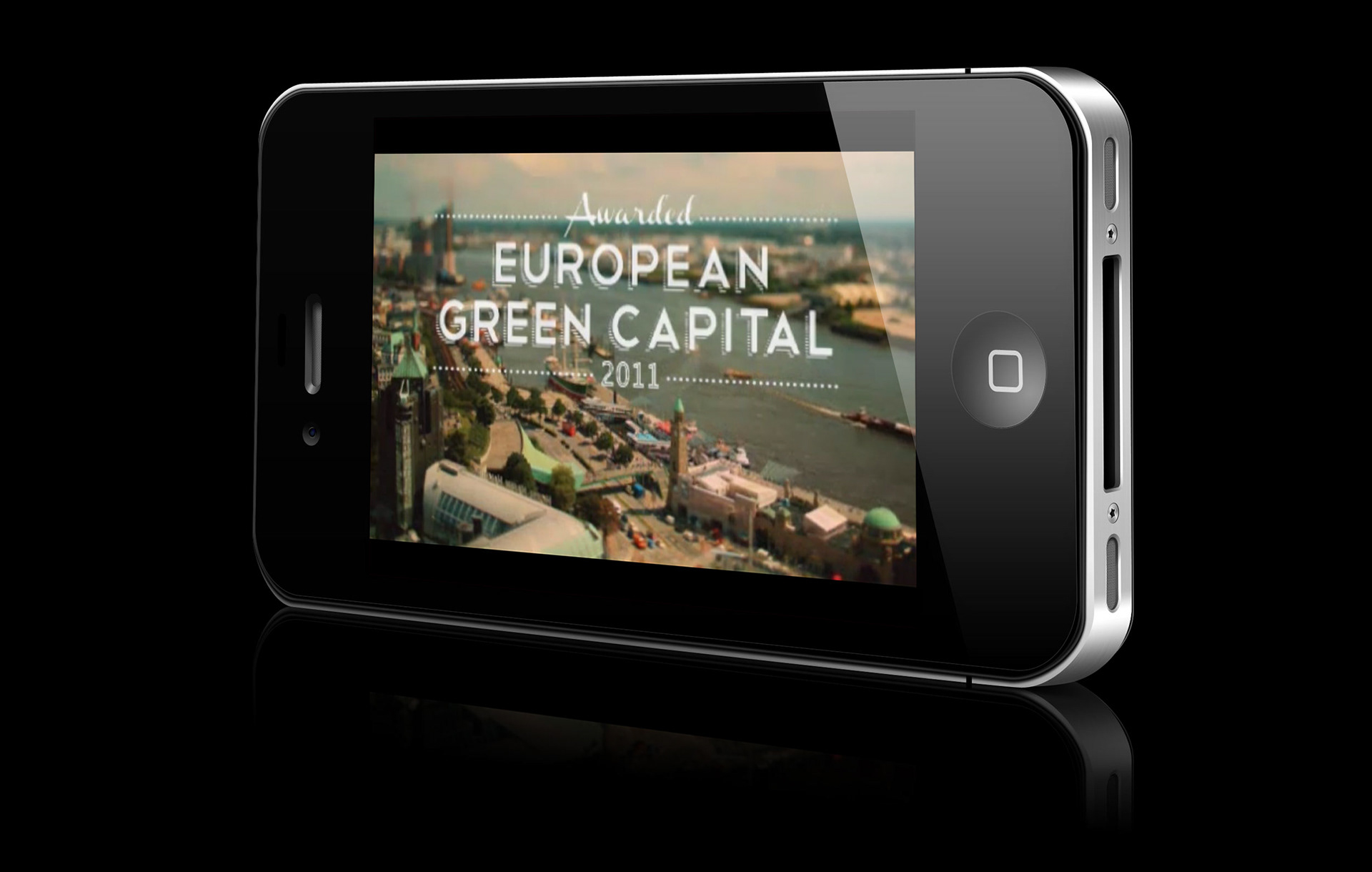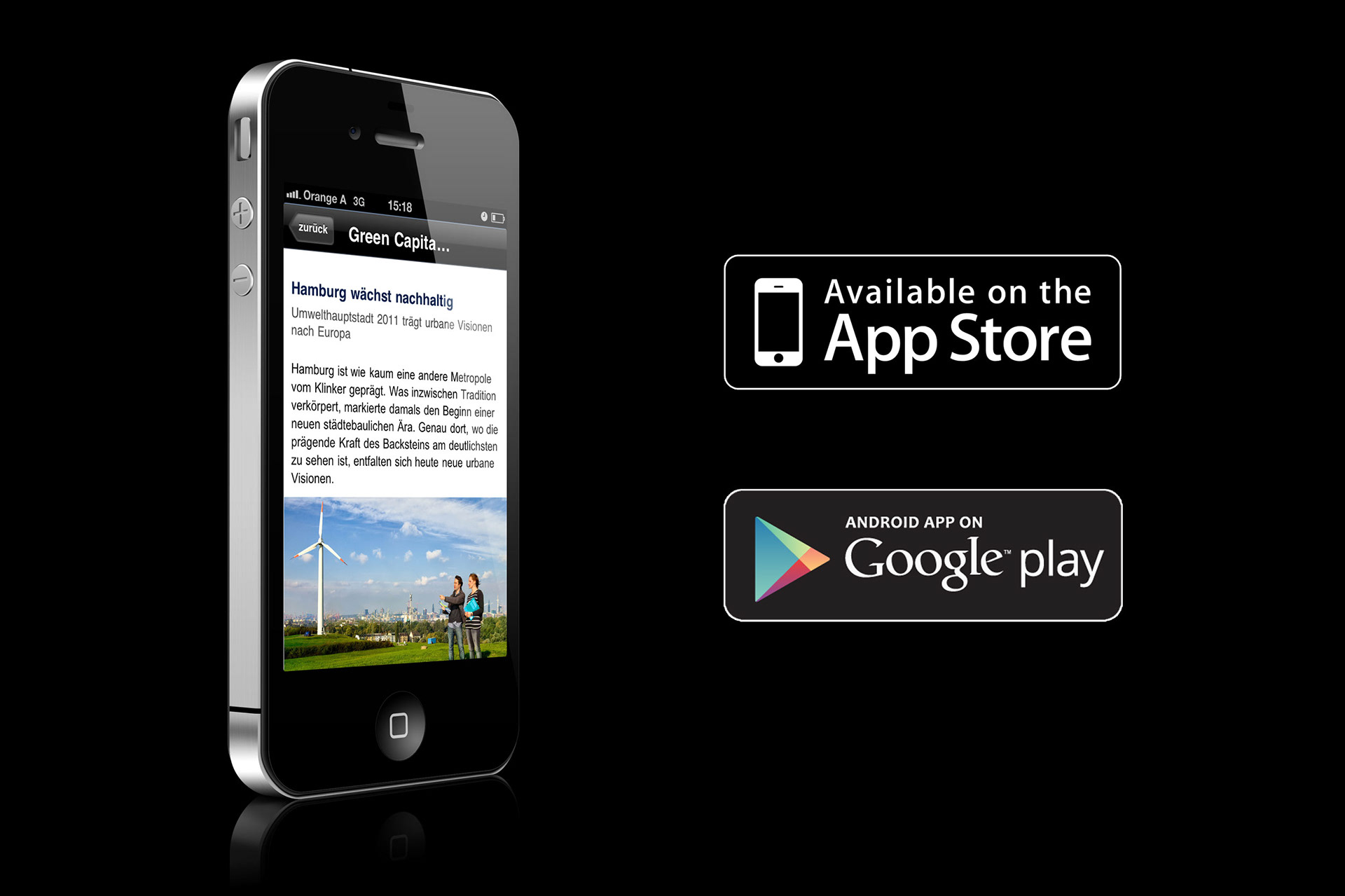 The Hamburg exhibition stand grows upwards
Launched in the year 2000 as a 100 square metres booth, it has continuously been expanded over the year, covering a record 637 square metres in 2012. 
By the digitalisation of content and the concomitant reduction of printed advertising material, Hamburg also takes into account the environment at EXPO REAL and sets a positive example for other trade fair exhibitors.