interior design - power box prototyp wien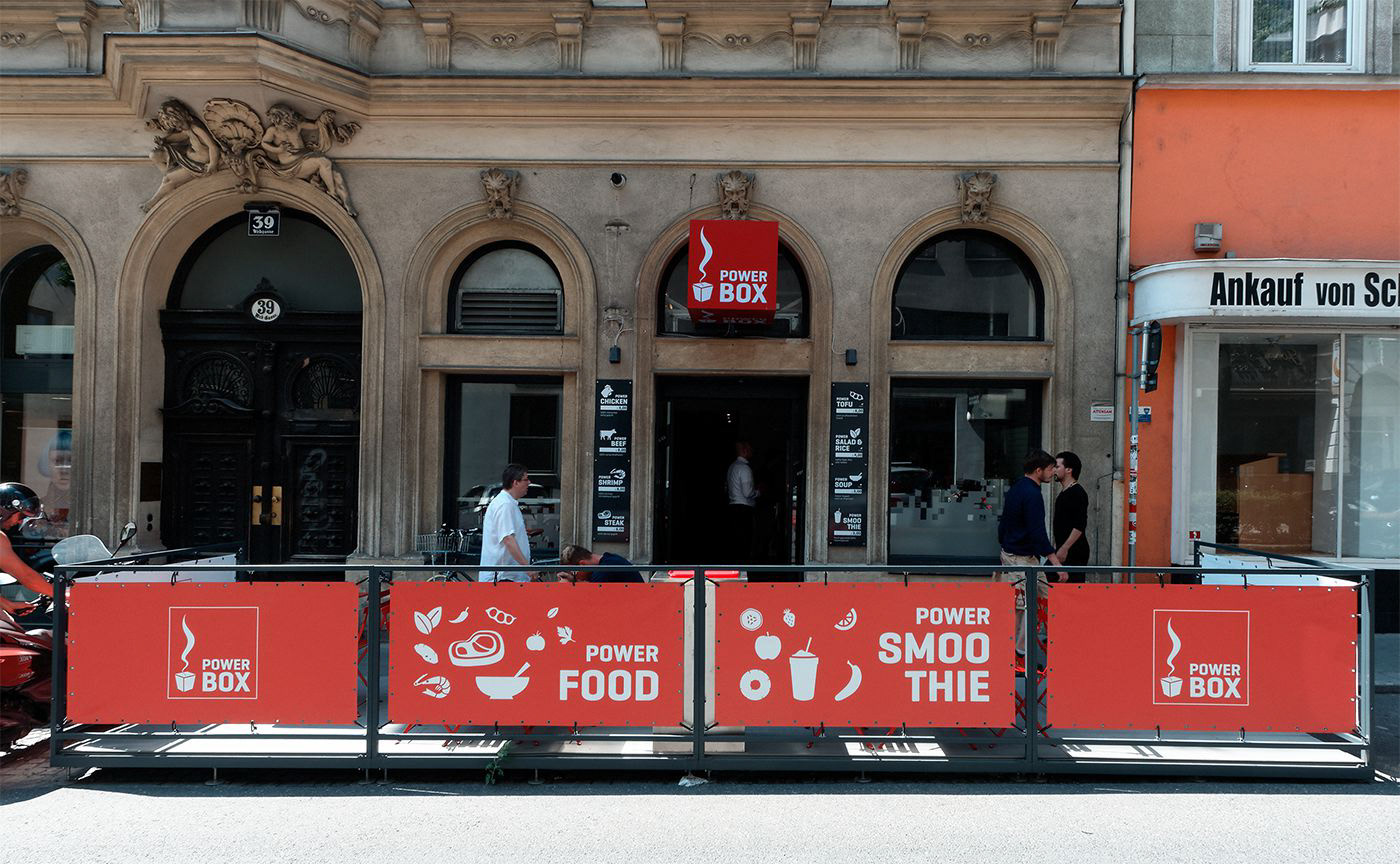 the power box prototyp #1
power box is a new franchise concept for fast food restaurants unlike anything you've seen before. power box offers fresh and healthy food, but above all, it's really delicious. 
after having redesigned their logo, we were asked to come up with a concept for the chains first prototype restaurant in vienna.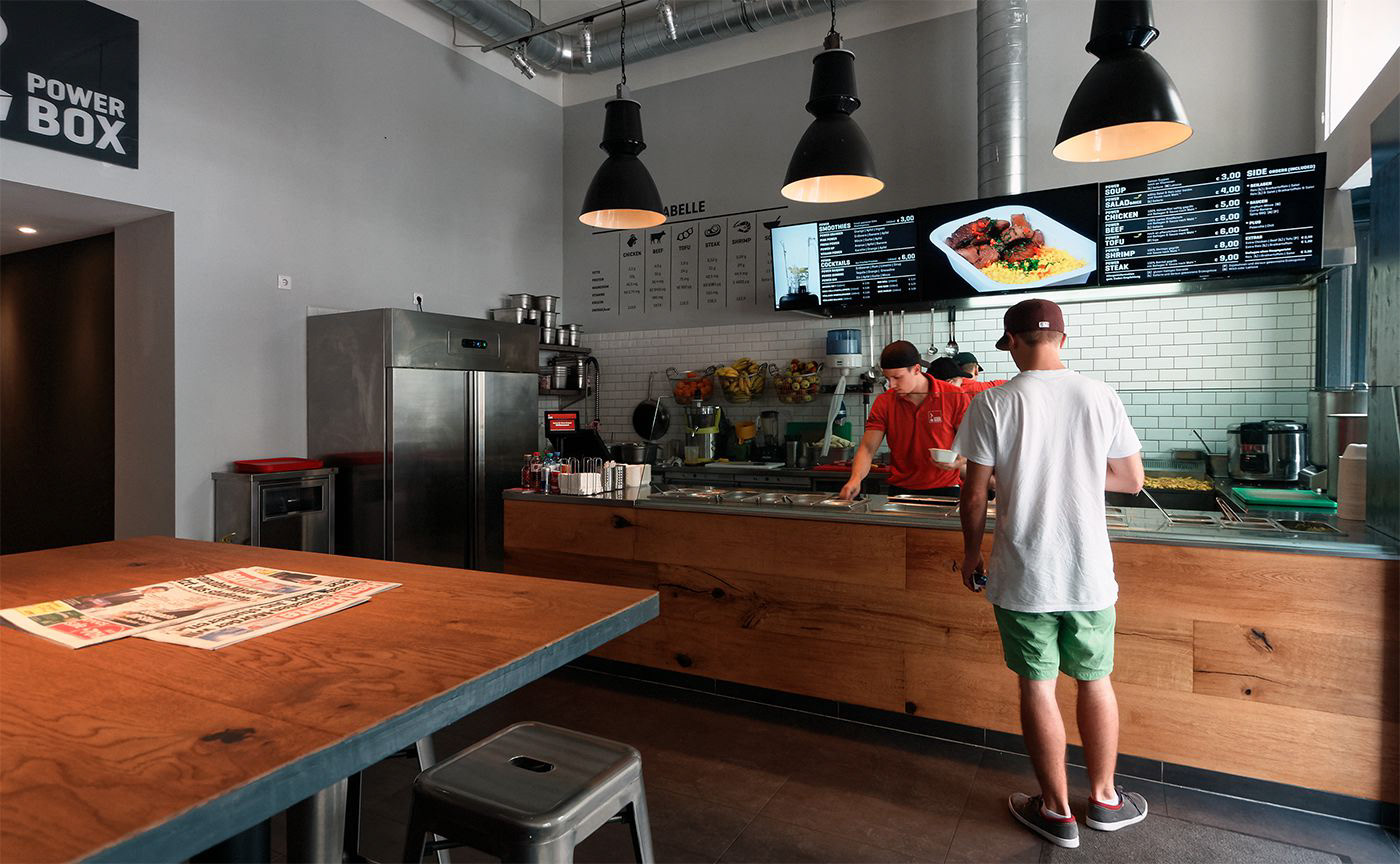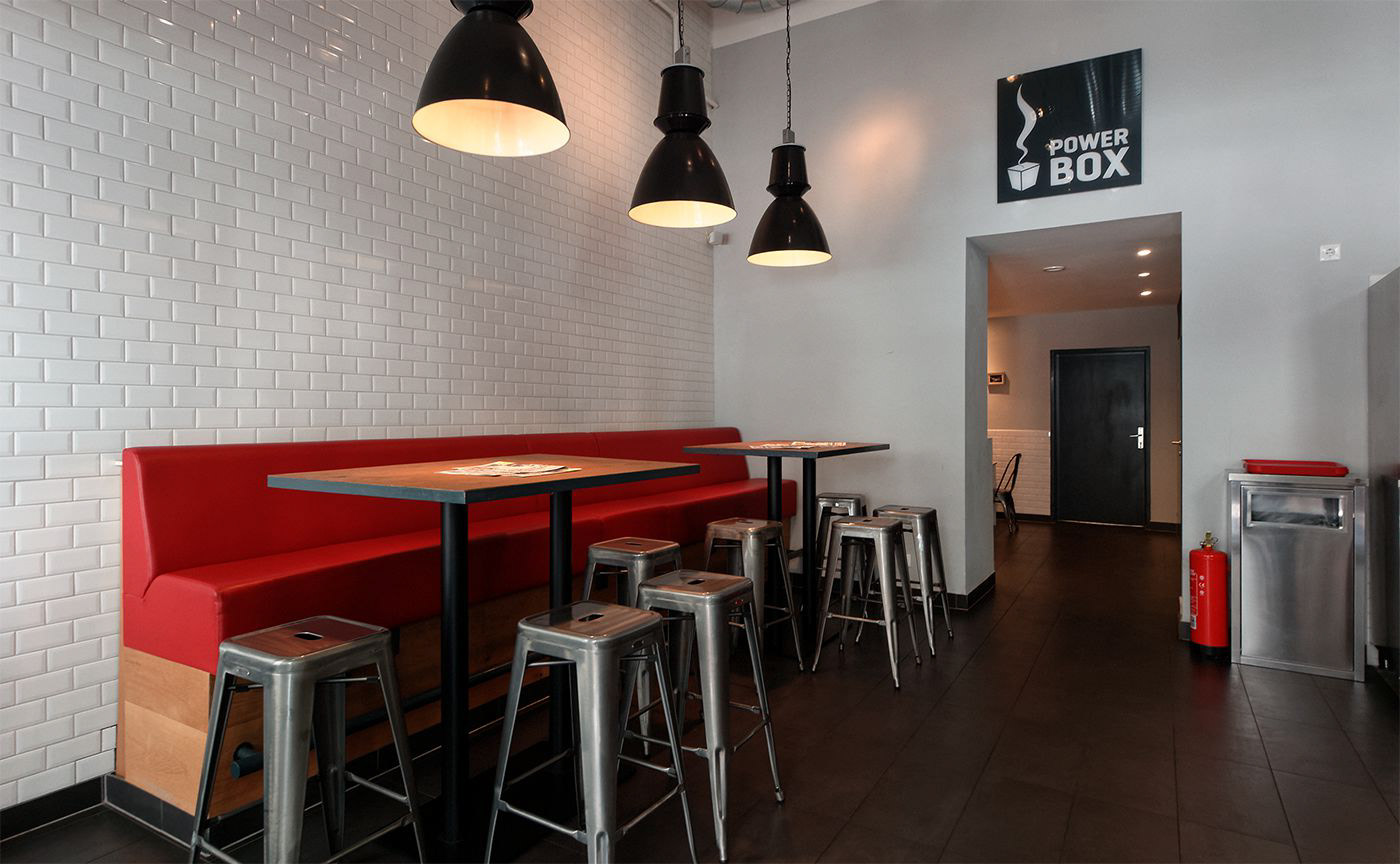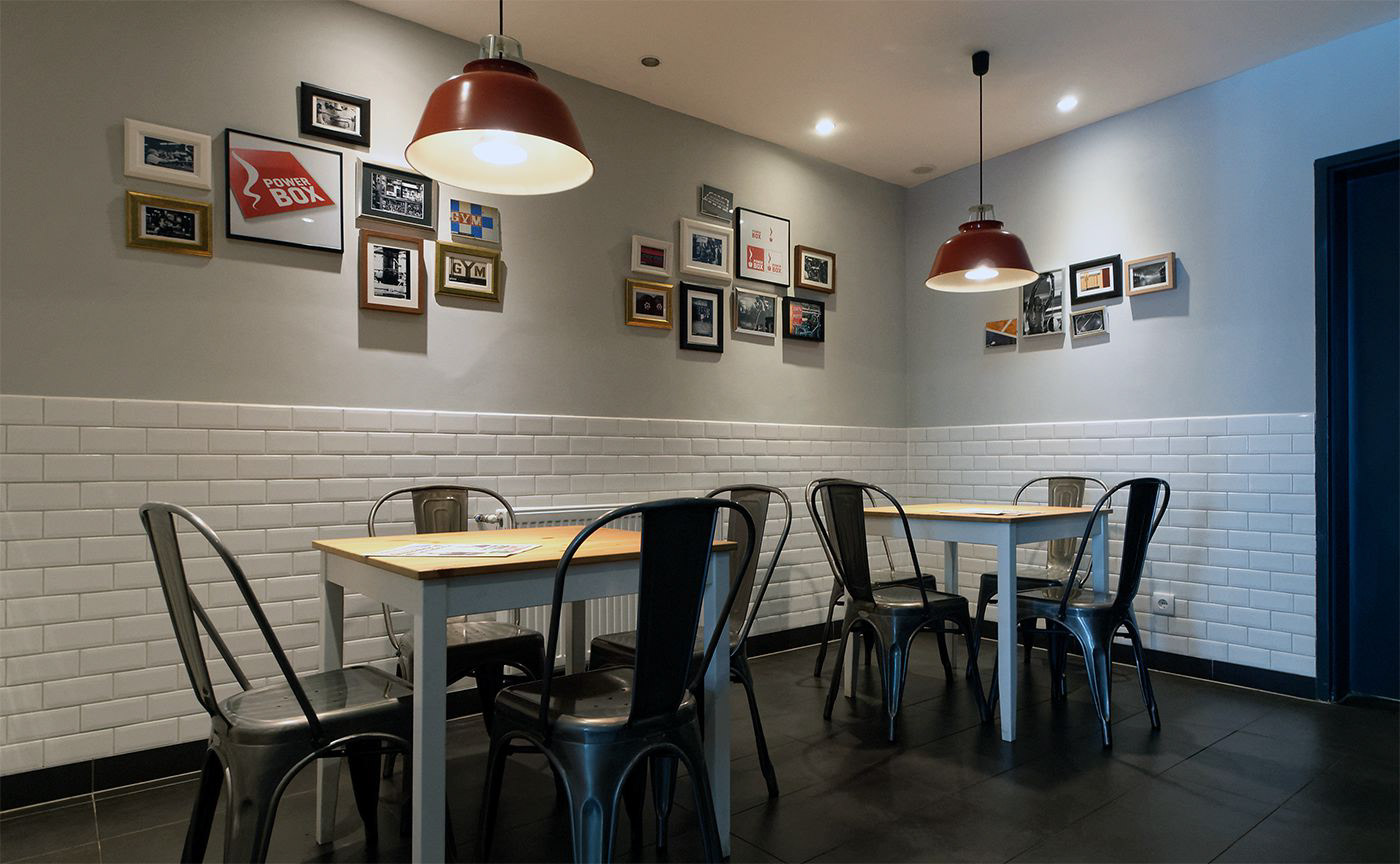 designing for a franchise system means developing rules and guidelines, e.g. how easy a reproduction of the restaurant is an important topic.
it ist not about designing one magnificent specimen, but being focused on serial design. 

to achieve this, it was our goal to develop an interior architecture that would work just as well on any location, whether the building is old or new, or in vienna, berlin or nyc. 
in practice that means we had to ignore the locations identity and special qualities, and consciously look to the 'international style', a style you just as well see in niece as in tel aviv or cape town.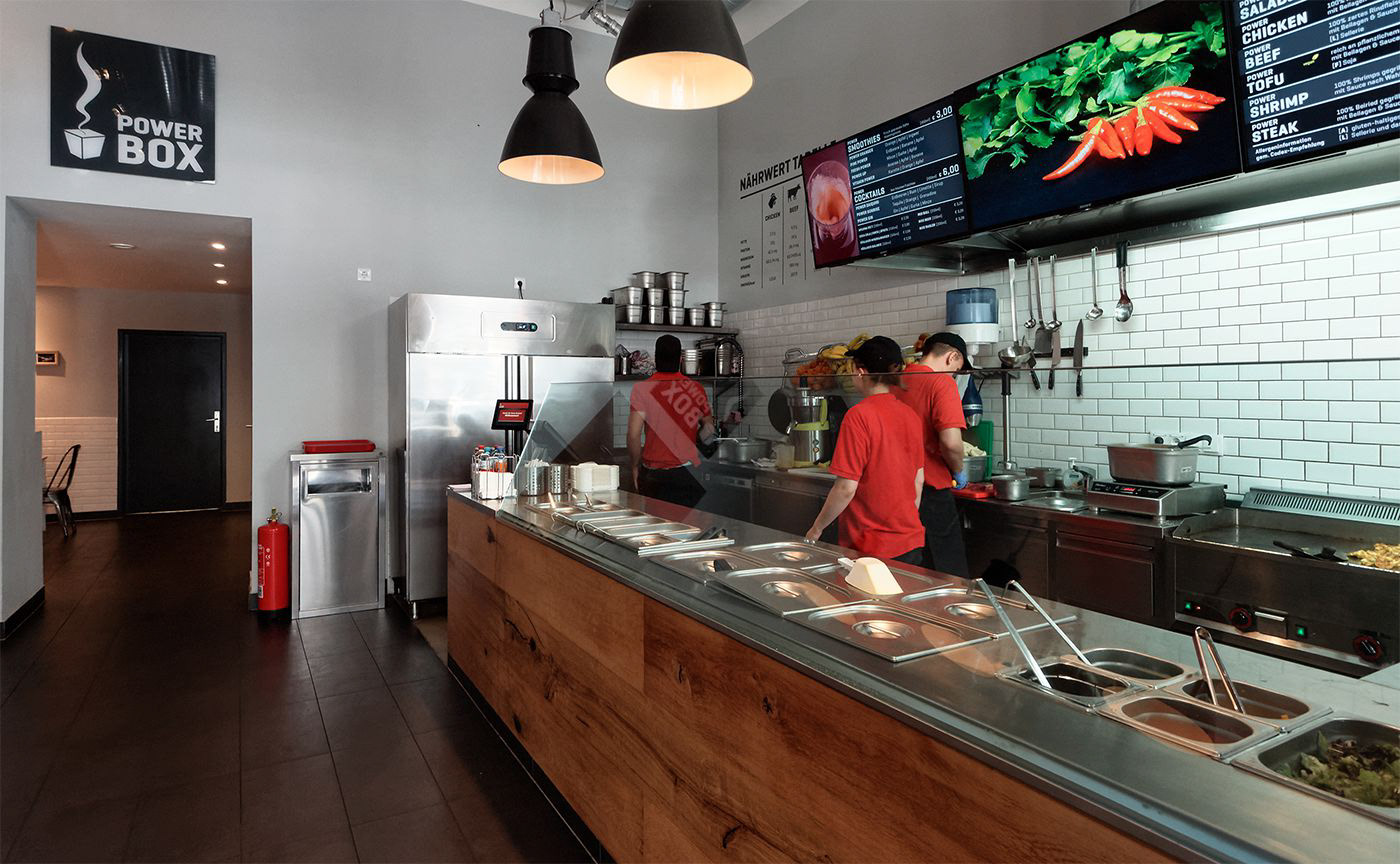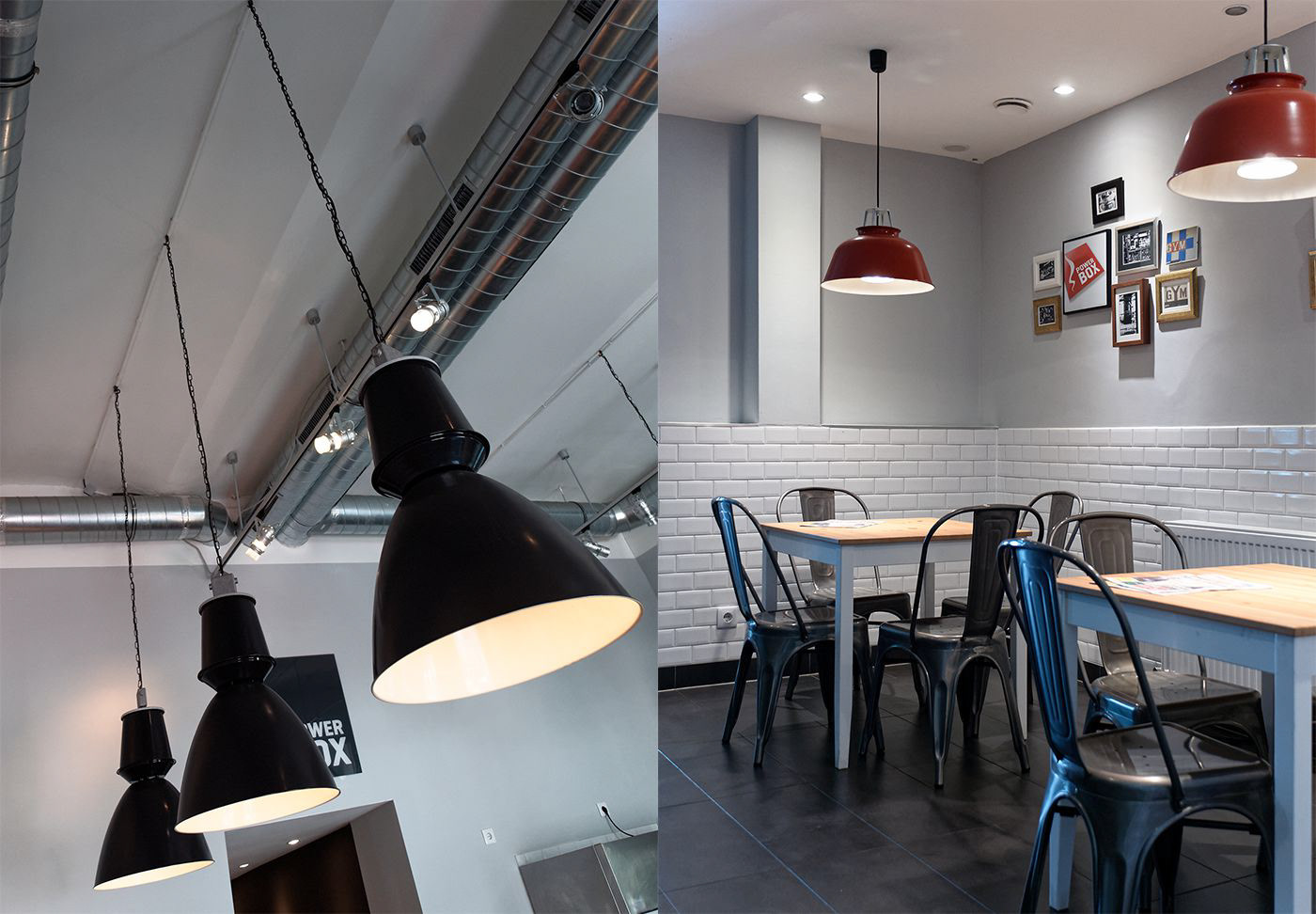 our design concept is simple and at the same time concise. merely six key elements defines the design. these elements add up to an unmistakable identity that completely independently can be implemented on any location.
the six key elements of the 'serial' power box design:
metro tiles, chamfered and enamelled
the trademark of the parisian metro since its opening in 1900. are to be used partially on large walls. they give the room a distinct character.
as a warm contrast to the white tiles. to be used for seating benches and the counter area. 
rustic oak boards with lots of knots. 
the lamps are inspired by the french industrial lamps that earlier were used in department stores and factories. the lamps are big and ties the room together.
with the steel chairs from the french company toil – that has made its way to mom with their design – underlines the industrial character of the interior. the chairs are also available as replicas.
the hanging green plants work as a real eye-catcher. they also convey the 'healthiness', a vital aspect of the power box philosophy.
(unfortunately the plants have yet to be realized by the client)
the power box red, active and at the same time warm. the bench picks up on the red and sets a striking example of the brands design.