StandOrt – The iPad magazine of the Free and Hanseatic City of Hamburg and the State of Schleswig-Holstein, on the tradefair Expo Real 2013 in Munich. [Link]
Thus underlining the importance of their co- operation, the state of Schleswig-Holstein and the Free and Hanseatic City of Hamburg jointly presented themselves in this industry magazine for EXPO REAL 2013, for the first time.
FREILAND realized an adaptation of the the print edition (

designed by lab3 mediendesign

) as an eMagazine for the iPad®. To check the outlay of an 1:1 version, we purposely chose a solution without any complex interactive features, that specialized iPad apps allow. This gave us the opportunity to focus on converting a magazine designed for print into a native app, and to test the acceptance within the related target group during the trade fair.
The results were truly amazing!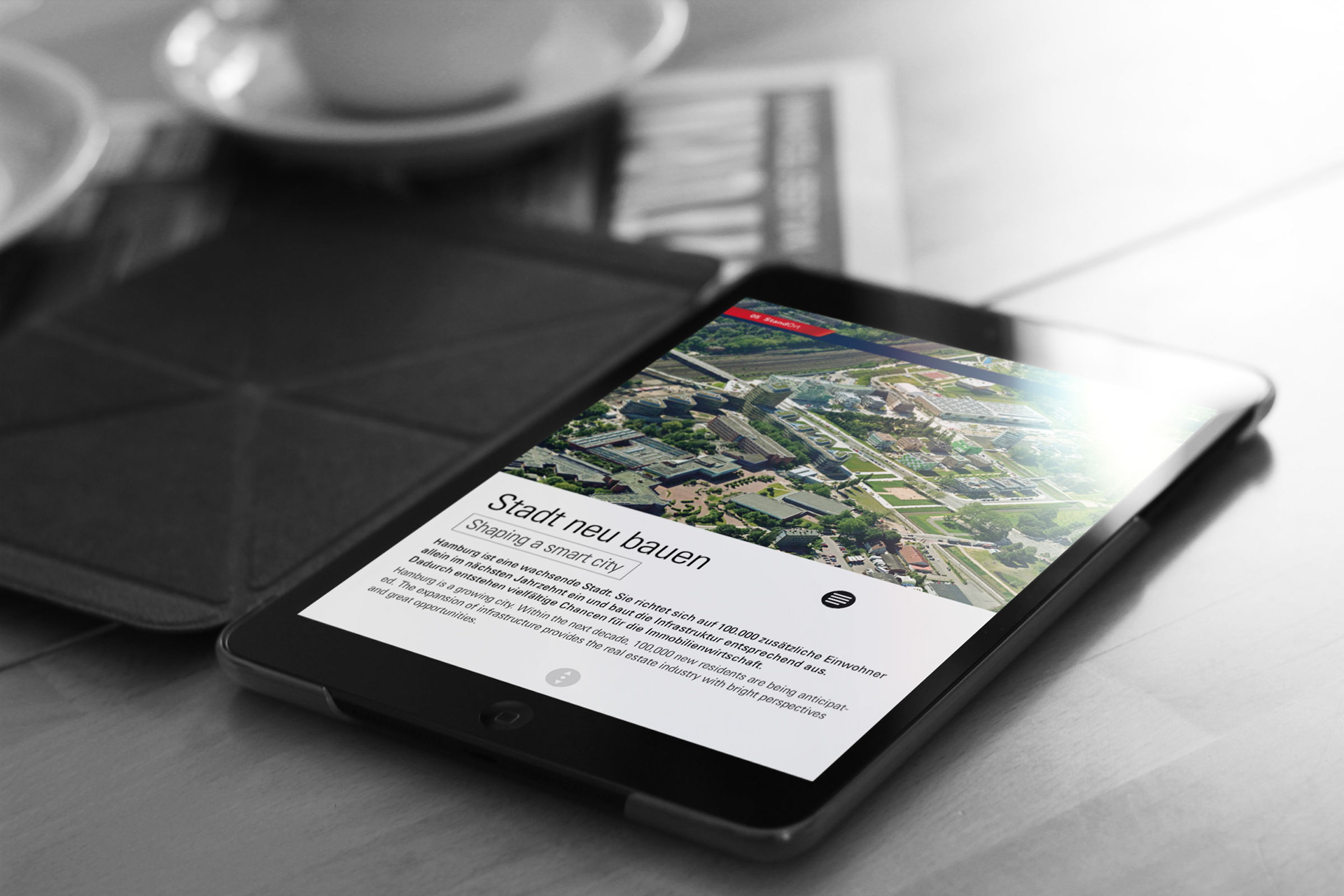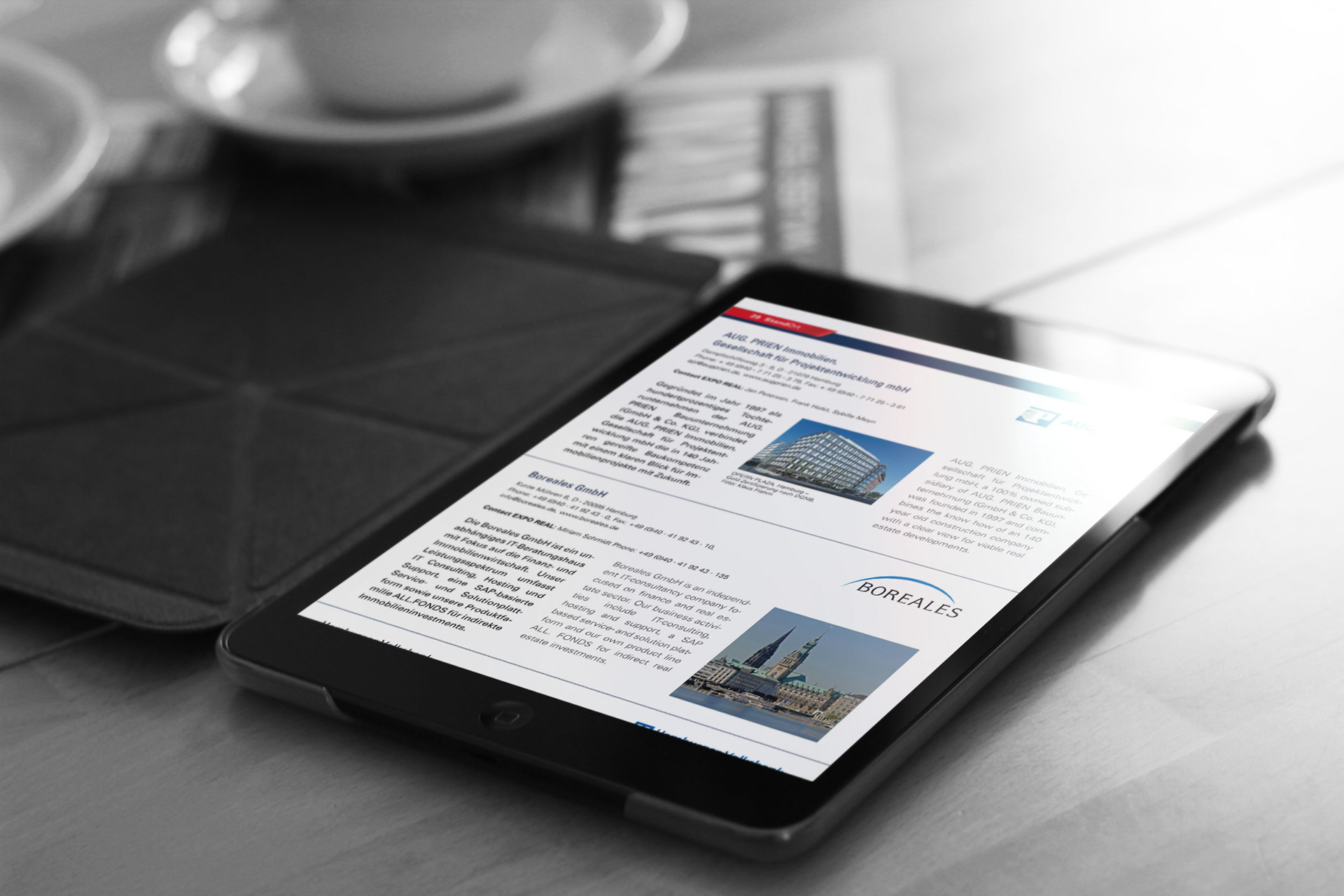 two orientations – two magazines
An important aspect of this project was to combine two magzines in one, by assigning each to it's own device orientation

. 
While
 the vertical view
 shows
100% Hamburg, you can discover everything about Schlewig-Holstein by turning the iPad 90 degrees.