Every city has its own 'DNA'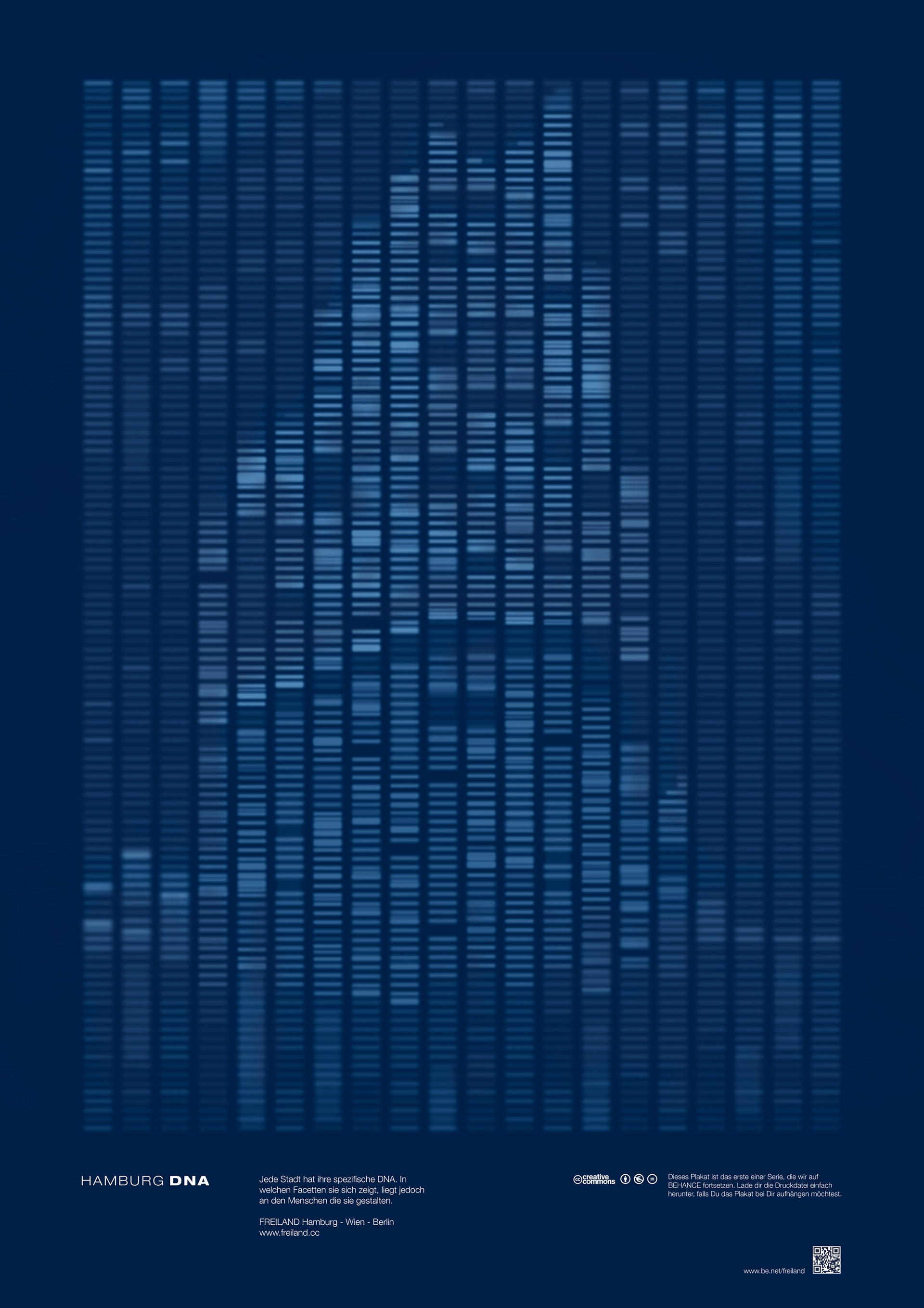 We set out to create a poster for the opening exhibition of Designxport, Hamburgs new location for design. 
Our idea – a poster displaying Hamburgs 'DNA' in one single image.
Fortunately we were not able to agree upon what the real Hamburg DNA is, which led to the idea of letting everyone decide for themselves what deserves to pose as the purified DNA of their city.
We made this possible by recording our work process into a Photoshop action open for everyone to dowload together with a prepared InDesign poster document.

Follow the simple steps shown below to create your own City DNA poster.
Here are some of the results from our City DNA generator: